Express Motors: Firm 'claimed thousands for fake journeys'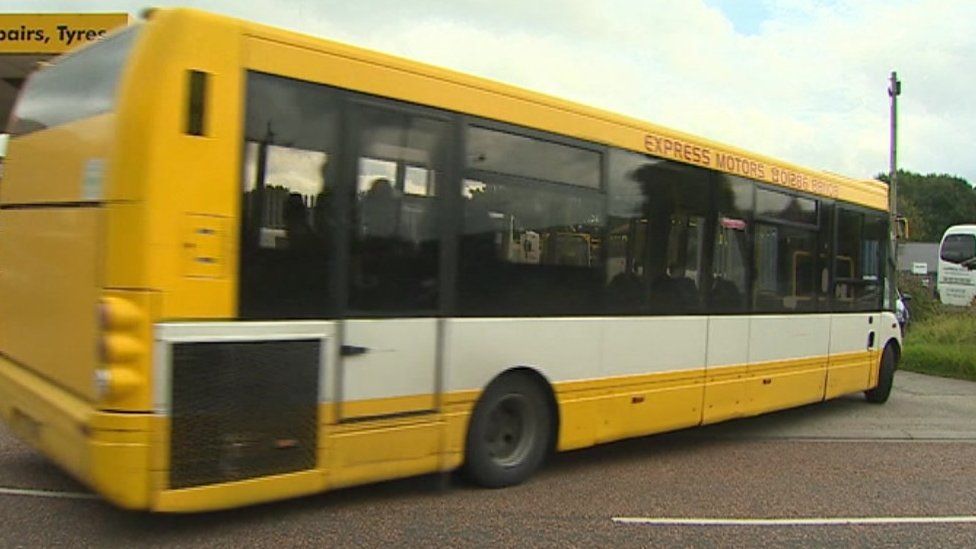 The owner of a bus company and his three sons claimed tens of thousands of pounds for bus pass journeys which were never made, a court heard.
Caernarfon Crown Court heard Express Motors owner Eric Wyn Jones and his sons Ian Wyn Jones, Keith Jones and Kevin Wyn Jones, claimed money back from Gwynedd Council for fake journeys using over-60s bus passes.
One card had been used 23,000 times, the jury was told.
All four deny charges of fraud.
Eric Wyn Jones, 77, from Bontnewydd, Ian Wyn Jones, 53, from Penygroes, Keith Jones, 51, from Llanddaniel and Kevin Wyn Jones ,54, from Bontnewydd, also deny putting more than half a million pounds of cash through their own bank accounts without paying tax.
Claims were made for the fake journeys to the council which paid Gwynedd-based Express Motors and then claimed the money back from the Welsh Government under the all-Wales concessionary travel scheme, said Matthew Dunsford, prosecuting.
Related Internet Links
The BBC is not responsible for the content of external sites.