Luke Harper death: Family 'devastated' and want answers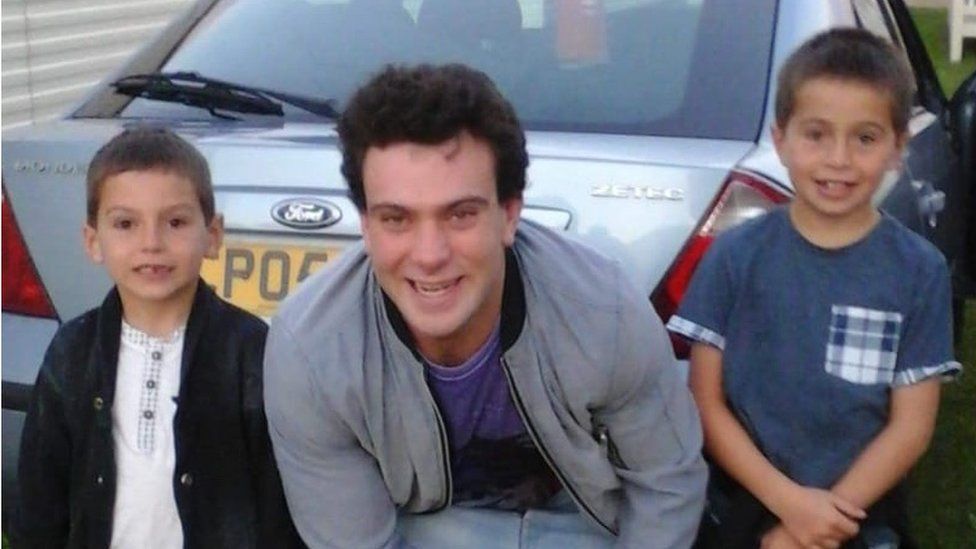 Days after falling over and hurting his leg, a seemingly-fit and healthy 22-year-old dropped dead at home.
Luke Harper was found by his grandmother in Neyland, Pembrokeshire, days after being treated at hospital.
Two months later, his dad Jason Wright said he has not heard from the local health board about a possible investigation or from the local coroner about an inquest.
A Hywel Dda health board spokesman said it was keen to speak to the family.
Mr Harper's family says his loss has "devastated" them.
Mr Wright described how Luke had fallen over and badly bruised his leg, and after coughing up blood for a week, attended Withybush Hospital, Haverfordwest on Friday, 29 June.
Doctors did not find a fracture and told him to see his GP on the Monday, Mr Wright said.
About 36 hours later he was dead, and his family say they are still waiting to find out why.
Mr Wright said his son had a low blood platelet count - which are colourless blood cells that help blood clot and stop bleeding.
He wants to know if this could have played a part in his death.
Mr Wright added: "We just want answers. I'm not going to stop until I get them."
In a statement, Joe Teape, director of operations for Hywel Dda University Health Board said: "We wish to express our sincere condolences to the patient's family on their loss.
"We are unable to comment on individual patient cases however we are keen to meet with the family to listen to their concerns and we will fully comply with the coroner's inquest process."
Pembroke coroner's office has confirmed it is still awaiting a pathologist's post-mortem report before it can decide whether or not an inquest should take place.