A55 roundabout removal plans to be considered by Conwy Council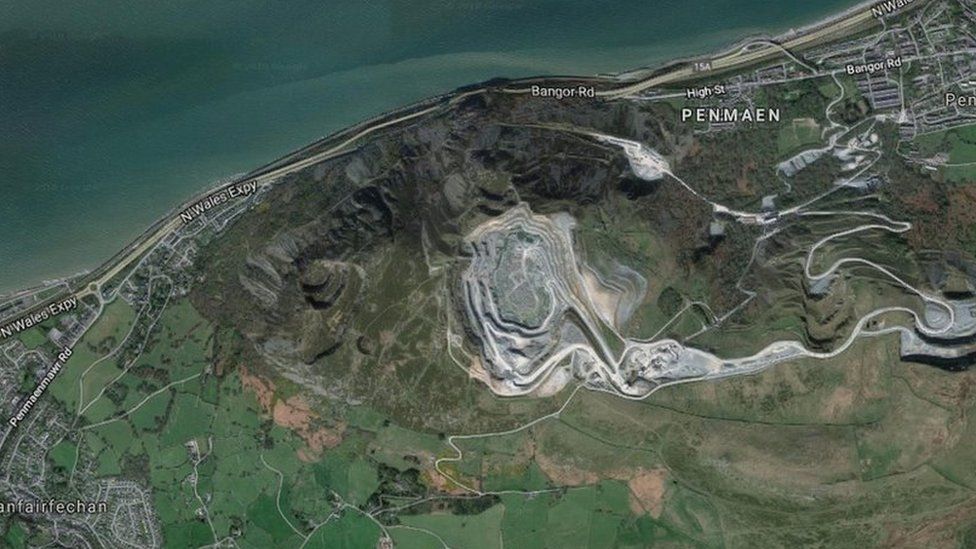 Plans that would see the removal of two roundabouts from the A55 will be considered by Conwy Council next week.
The plans would see changes to the busy dual carriageway at junctions 15 and 16, replacing existing roundabouts with "grade separated" junctions.
Instead of roundabouts, side roads would go either under or over the main A55, with traffic joining the trunk road via a slip road.
But councillors said residents had a range of concerns about the impact of the works and changes to the quality of life in the villages of Dwygyfylchi and Llanfairfechan.
Pandy county councillor Penny Andow said: "The level of public concern regarding all aspects of the A55 roundabout removal regarding impact, cost, efficiency and traffic management is considerable among residents of Llanfairfechan.
"At the centre of this public consultation is the worry of houses being demolished, and views and property prices driven down, and the level of safety during construction and effective traffic management and safety once construction is completed."
But Capelulo councillor Anne McCaffrey said she had a preferred option that would benefit her own ward.
This option would see three-way movement onto the A55, with traffic going on and off the westbound carriageway via slip roads.
Traffic from the county road network wanting to travel eastbound would pass under the dual carriageway, and A55 eastbound traffic wishing to travel to Penmaenmawr or Dwygyfylchi would have to leave at junction 15a.
She said: "Dwygyfylchi is a small rural village of about 1,400 residents. We and future generations do not wish to have our tranquillity and wellbeing adversely affected by being turned into a commuter village and highway for quarry juggernauts/extra traffic.
The Welsh Government has said removing the roundabouts will improve journey times, journey time reliability, safety and resilience on the road.