HIV prevention drug trial 'removes anxiety' around sex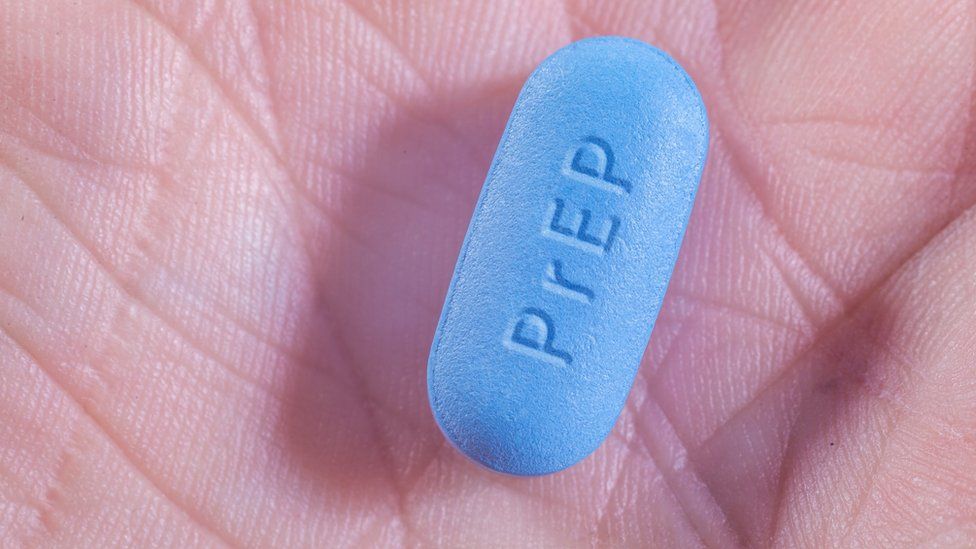 The trial of a HIV drug that cuts the chances of infection has been "encouraging" in Wales, according to new figures.
NHS clinics in Wales started providing Pre-Exposure Prophylaxis (Prep) in July last year.
In the first year of a trial, 559 people at risk of infection took the drug, which been described as a "game changer" for HIV prevention.
None of them were found to have developed HIV.
There have been some cases of sexually transmitted infections in those taking part in the trial of the drug, which scientists have found can protect people at high risk of contracting the virus, if taken daily.
Phil started taking the drug after coming out of a long-term relationship and thought it would be good "as extra precaution".
"It removes the anxiety and the stress around contacting HIV," he told BBC Radio Wales.
"It's about having sex without fear or anxiety or any stress."
About 150 new people are diagnosed with HIV in Wales each year, nearly half from sexually transmitted infection between men.
The three year research trial of Prep - or Truvada - by health boards across Wales was announced last year by Health Secretary Vaughan Gething.
It happened despite the body in charge of evaluating new medicines, the All Wales Medicines Strategy Group (AWMSG), advising the Welsh Government not to fund it on cost-effectiveness grounds.
Its full name is Pre-exposure prophylaxis
It protects cells in the body and disables the virus to stop it multiplying if it enters the body
Taken daily, the trial in Wales has show in its first year that no-one on Prep had contracted HIV
It is currently used in the US, Canada, Australia and France to help protect people at high risk of contracting HIV
In August 2017 it was announced that Prep would also be available to some patients in England as part of a clinical trial
Dr Olwen Williams, President of the British Association of Sexual Health and HIV, said despite the success of the trial it was still important to use protection when having sex.
"What we found when discussing Prep with individuals is that their mental wellbeing, their physical wellbeing, and their enjoyment of sex (has improved)," she said.
In Wales, the drug is available to anyone who feels they are at risk of acquiring HIV, usually people who have unprotected sex.