Springer spaniel eats 206 pebbles on Barmouth beach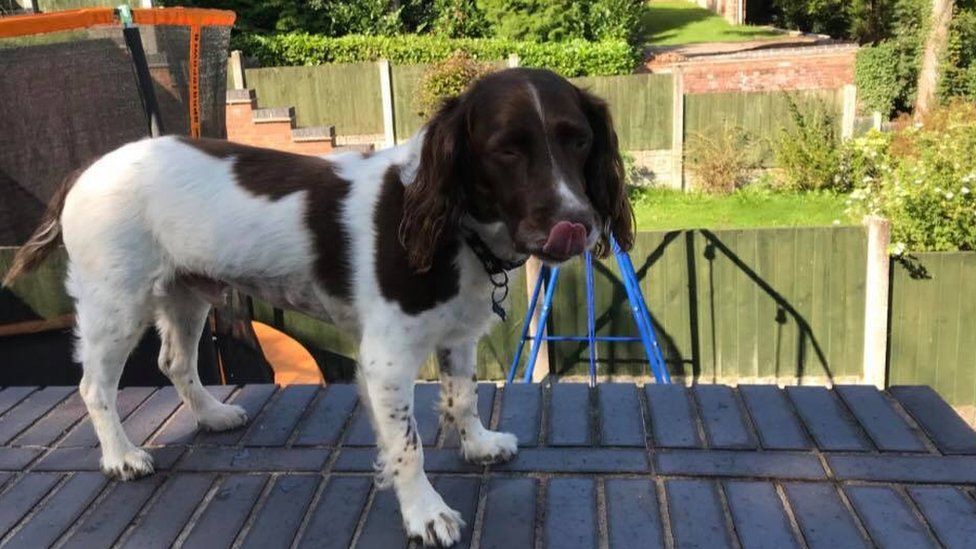 A hungry spaniel was lucky to survive after gobbling up more than 200 pebbles on a beach in north Wales.
Dilan was left with a stomach full of the stones after scoffing them on Barmouth beach, where his owners were celebrating their honeymoon.
When he started vomiting them up, his shocked owners took him to the vets, where he had a lengthy operation to remove the stones.
"You could literally see them from outside," said vet Amy O'Regan said.
An x-ray showed the 12 year old springer's stomach was full of pebbles, and five had also reached his intestine.
Ms O'Regan said the quantity found in Dilan's stomach was "unheard of".
"We made a small incision, about an inch long, and took them all out," Ms O'Regan said.
The vets counted 206 pebbles, weighing 0.4 stone (2.7kg).
She said it was common for dogs to swallow one or two stones when trying to chew them but she had been amazed by this particular case.
"We don't know why he did it, or whether there was something on them," Ms O'Regan said.
Dilan stayed at the surgery for a week to recover before returning home to England.
"Thankfully he made it through," said Ms O'Regan.