South Wales Police to double Taser-trained officers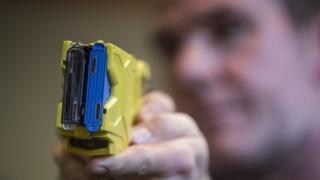 A police force is set to double the number of officers it has trained to use Tasers in response to drug gangs increasingly carrying weapons.
South Wales Police said it would train an additional 281 officers over the next 12 months, taking the proportion of trained officers up from 10% to 20%
It follows a review by the force into the best ways for officers to protect the public and themselves.
But campaigners say the police are "misrepresenting" a Taser's purpose.
North Wales Police and Gwent Police, who say 25% of front-line officers are Taser trained, are also training more officers.
Dyfed-Powys Police has 175 Taser-trained officers.
South Wales Police and Crime Commissioner (PCC) Alun Michael said: "The use of a Taser is often misunderstood and misrepresented so it's important to stress that - properly used - it is a means of preventing injury, not of causing injury.
"I am very confident that the use of Taser by our officers is proportionate and frequently prevents harm."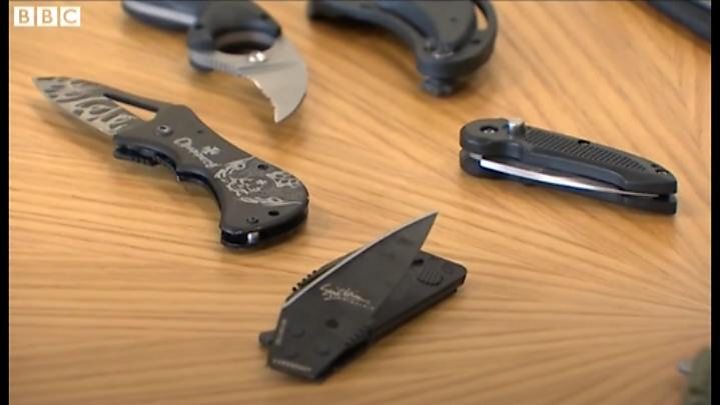 Assistant Chief Constable Jeremy Vaughan added: "On average, South Wales Police officers are subjected to around nine assaults each week, which sadly include kicking, biting, punching and spitting.
"In addition, we are aware of growing evidence that gangs linked to drugs trafficking and County Lines activity are increasingly likely to be carrying weapons.
"We intend to be ready should these trends have an increasing impact in our area."
The force said it did not anticipate there being a significant increase in the amount of times Tasers were discharged.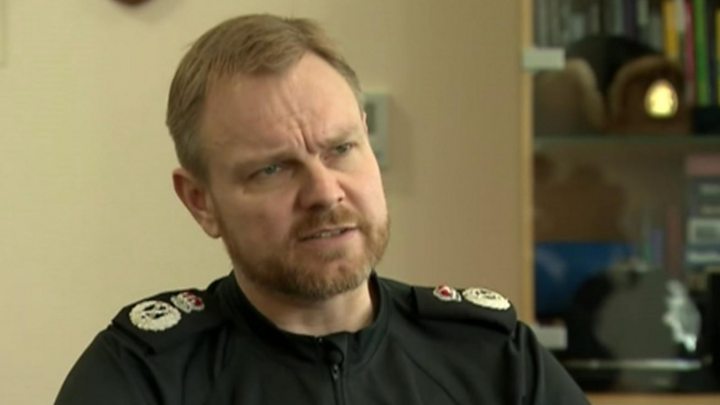 It said last year Tasers were deployed in 227 cases but discharged in 16 instances.
But lawyer Sophie Khan, who represents people that have suffered Taser-related injuries, said the purpose of a Taser was being "misrepresented".
"The Taser is the alternative to the conventional firearm," she told BBC Radio Wales.
"But what is happening, every single incident that there is violence towards an officer the police are saying a Taser can be used - and that's totally wrong and especially by the police and crime commissioner.
"They are not meant to be used as a deterrent, if there is any kind of weapon or gun involved then a Taser can be used to prevent life-threatening injuries."
Attacks against officers
North Wales Police said it had recently increased the number of officers trained to use a Taser from 240 to 300.
In August the force's PCC Arfon Jones said the number of attacks against officers was "contemptible" and said he wanted the majority of frontline officers in his force to be armed with Tasers to protect themselves.
Gwent Police also said it had increased the number of specially trained Taser officers in response to "ever-changing policing challenges" but could not disclose exact numbers due to operational sensitivity.
In October one of its officers, PC Rhydian Jones, was attacked by a man with two kitchen knives. He later said he owed his life to his stab-proof vest and the Taser his colleague had been armed with.