Dragons' Den £50,000 boost for dad who overcame depression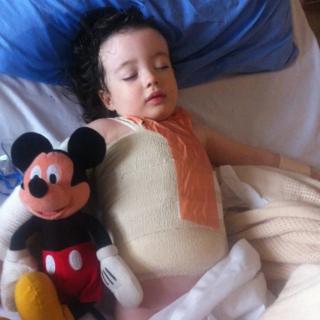 "Her dress just went up like it was dipped in paraffin."
It was the horrific moment that two-year-old Eirian fell into a fire - and changed the way her father Craig Hill thought about his own life for good.
The dad-of-three from Cardiff gave up his job as a teacher and started a carpentry business out of his garage, so he could spend more time with his family.
The move has just won him a £50,000 investment on TV's Dragons' Den.
"I became very aware I was spending less and less time with my own children," explained Mr Hill, 39.
"I was putting a lot of time and effort into teaching, staying behind and doing clubs, with other people's children."
Then came the accident.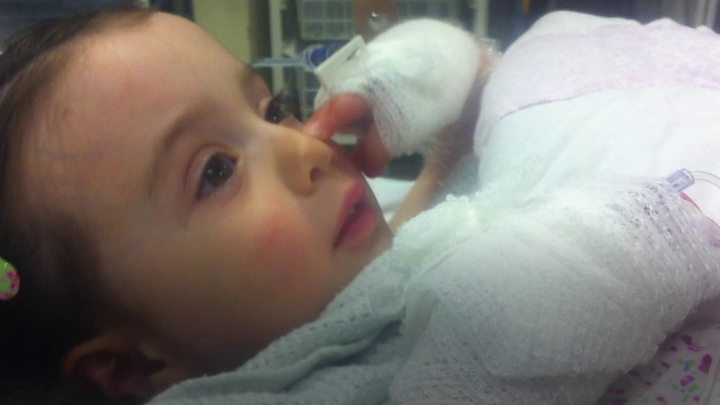 Eirian was prone to drop fits - a precursor to epilepsy where she would fall to the ground.
On this occasion, she was standing by the fireplace in the family home.
"She lost consciousness. I saw her eyes glaze over and she fell backwards," said Mr Hill.
"I saw my daughter but I also saw six-foot flames."
Eirian was rushed to hospital for treatment and has had to have repeated skin grafts to treat her burns.
"My priorities changed," said Eirian's father, who sustained burns himself as he ripped his daughter's flaming clothes from her back.
As time went on and Eirian's wounds healed, Mr Hill became more and more disillusioned with his job. Then over one summer holiday he did some decking woodwork for a neighbour, which prompted another person to ask him to do work for them. A business was born.
He decided to leave teaching, saying: "When I started the carpentry, it was like someone pressed the reset switch.
"Looking back, I was suffering anxiety and depression but when I was working and on the job, my worries went to the back of my mind."
Mr Hill took a course and initially took up domestic carpentry but got fed up with just working to make money.
"I'd spent 13 years being a teacher and helping children to develop. I ended up doing a mud kitchen for a friend who had told me that her school was looking to develop the outdoor space but there was no funding available and no resources affordable.
"She told me they enjoyed this indoor kitchen and something similar outside would be beneficial.
"I did a bit of research online and built these mud kitchens which help develop fine and gross motor skills; there's numeracy skills involved in it.
"With a construction background we ensure everything we make is really robust and built to last."
He said his company, Landscapes for Learning, worked with schools to make sure the products they produced were "meaningful and purposeful and will benefit the children within the school".
The Dragon's Den connection came after a middle of the night application to the entrepreneurial BBC programme, which got an immediate response and a screen test for Mr Hill.
"The next thing you know, I'm standing in front of five people being filmed for a television programme and they seemed to like what they heard. I was really grateful for that," he said.
The experience was "properly scary". "I was trying to get them to invest in an ethos, my vision if you like.
"Sandpits have been around for hundreds of years; I wasn't doing anything new, but my take on it, my version of it and linking it to the curriculum was ahead of just trying to sell them something."
He said as well as lots of communication about the business following Dragon's Den, the company had also been contacted by people suffering depression who had been prompted by his story to talk to someone about their own issues.
Dragon Peter Jones, who backed the company for a 30% stake for his £50,000 investment, said: "Getting children outside to continue their learning is vital and is rightly being emphasised in the curriculum.
"I know my own children would have loved Craig's products when they were younger and I recognised that, as well as his passion and determination, immediately.
"I want to help Craig make this type of learning accessible for everyone because ultimately if our children benefit, so do we all."