Transgender specialist Dr Helen Webberley ran unregistered clinic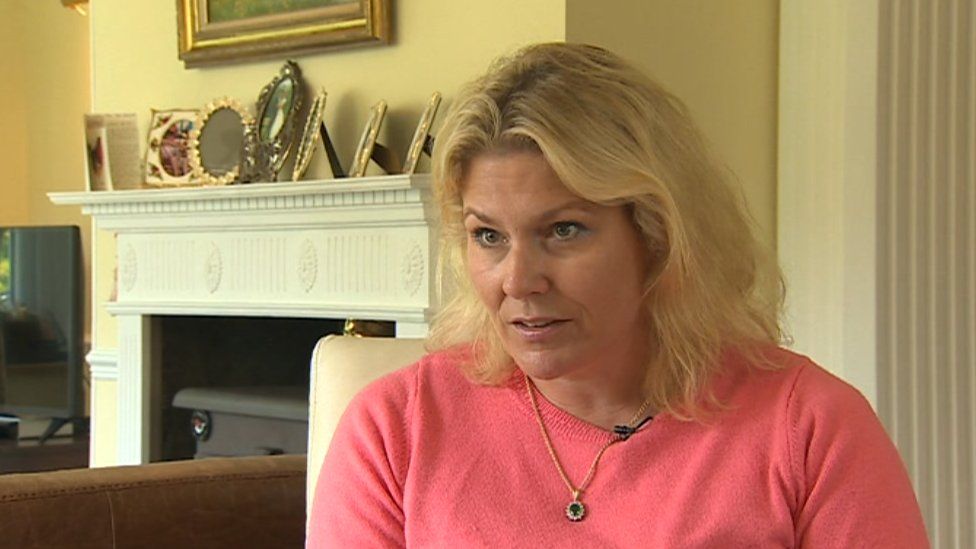 A GP who hit the headlines for giving advice to transgender children faces a fine after running an online clinic without permission.
Merthyr Tydfil Magistrates' Court heard that Dr Helen Webberley was told not to run her web-based advice surgery by watchdog Healthcare Inspectorate Wales (HIW).
Dr Webberley, of Abergavenny, insisted she was innocent.
But a judge ruled the defendant and her company broke the Care Standards Act.
Last year, Dr Webberley has received widespread media attention after providing medical care to transgender young people via her firm Online GP Services Ltd.
District Judge Neil Thomas was told HIW denied Dr Webberley permission to run the internet clinic in August 2017, with the organisation saying the service operated without a licence between March 2017 and February 2018.
The GP was accused of carrying on or managing an agency without being registered.
Dr Webberley denied the claims and said shutting down her service risked her patients coming to harm.
"Working privately, as a GMC registered doctor, is no different to a doctor taking on a role in a private hospital," she added.
But Judge Thomas found Dr Webberley's company was guilty of the charge.
He also ruled Dr Webberley, in her capacity as a company director, committed the offence with her "consent, connivance or neglect".
While Dr Webberley expressed "huge disappointment", HIW Chief Executive Dr Kate Chamberlain welcomed the court's decision.
"Unregistered healthcare services pose a risk to patient safety as they are not subject to the same level of scrutiny as registered services," she said.
The General Medical Council and the Welsh Government have both been informed of the conviction.
Sentencing will take place on 2 November.
Related Internet Links
The BBC is not responsible for the content of external sites.