Interviewee, 67, denied job because of age discrimination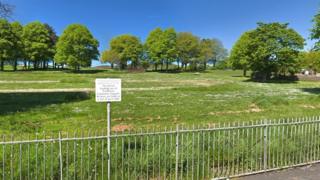 A 67-year-old man who did not get a job as a park keeper was discriminated against because of his age, a judge has ruled.
David James, of Skewen, Neath Port Talbot, had a "growing sense of injustice" following an interview with Coedffranc Community Council.
An employment tribunal heard an interviewer said "I've just noticed your age" and asked about his health.
The council denied age discrimination but the judge backed the complaint.
The tribunal heard Mr James had worked as a caretaker at Neath College for 10 years and as a prison officer for 11 years prior to that.
He was one of 13 applicants for the park attendant post and was shortlisted for the role.
The previous post holder had retired aged 67.
The tribunal heard Mr James thought the interview was going well until a member of the panel made age-related comments, saying "I've just noticed your age", and "how's your health anyway?".
Mr James had been one of the two strongest candidates according to the scoring carried out by the panel.
Judge Laura Howden-Evans said: "He clearly described the change in atmosphere and his growing sense of injustice driving home."
She found his age was "certainly a factor" in him being turned down for the job and "did affect the overall decision".
"We cannot say that the decision had nothing to do with his age," she told the tribunal.
The judge said Mr James and the council had agreed compensation in light of her decision. The terms were not disclosed.