Psoriatic arthritis changed Lydia Warner's life forever
By Amanda Cashmore
BBC News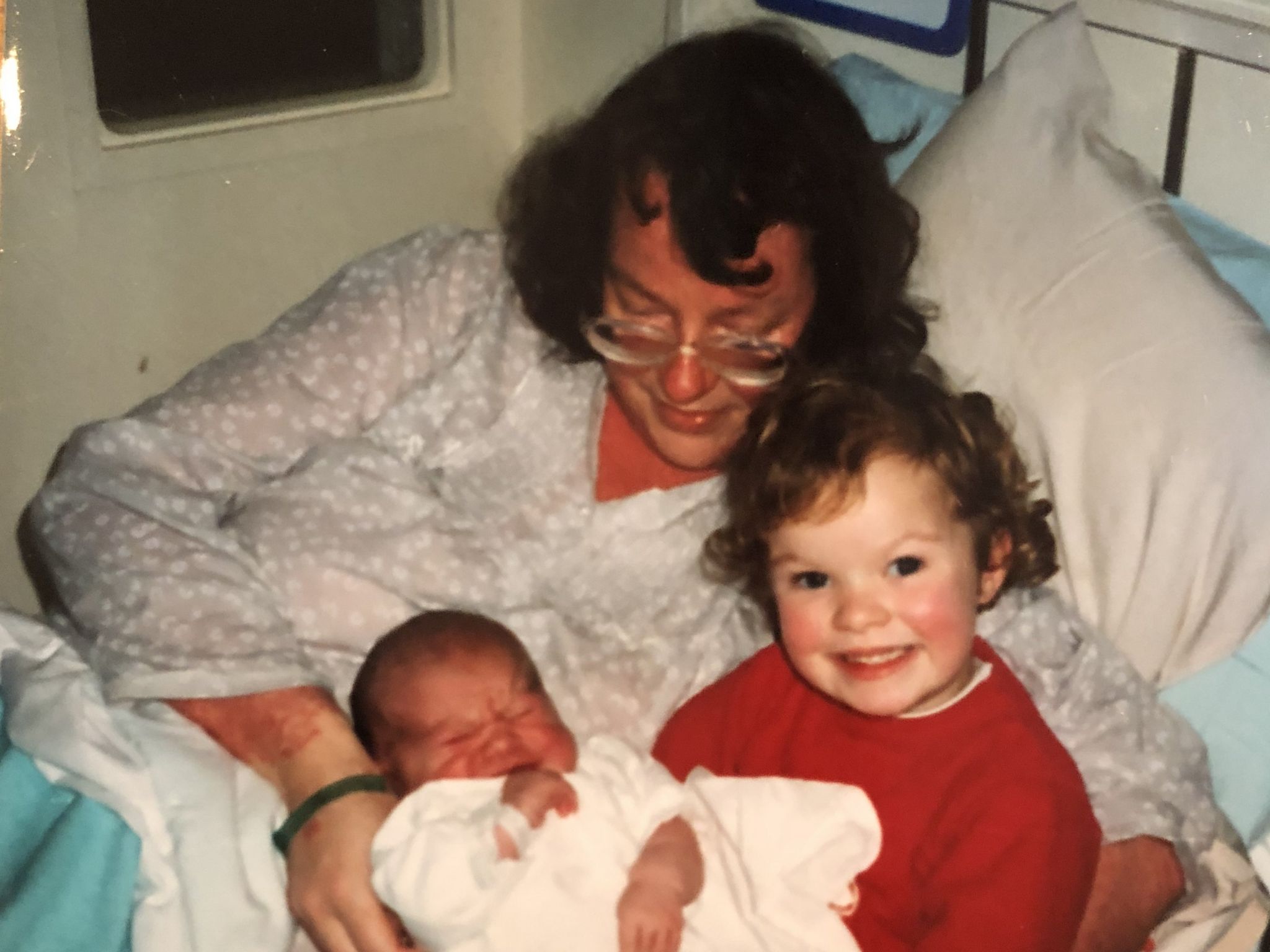 When people think of psoriasis, they may picture a serious skin condition.
But a complication linked to the dermatological illness left Lydia Warner, 54, in a wheelchair and frightened she would never walk again.
When she was 26, the mother-of-two from Trellech, Monmouthshire, was diagnosed with psoriatic arthritis which causes inflammation in the joints.
It is thought that around one in five people with psoriasis develop psoriatic arthritis which can cause damage to the joints, alongside pain and swelling, and often affects the hands and feet.
After a period at home following her first stint in the ward, Ms Warner went to a specialist hospital.
"That was when they started to talk about psoriatic arthritis, but it was muttered under people's breaths because I hadn't got any psoriasis, or not visible psoriasis," she said.
Ms Warner, who was working as an archaeologist, was crushed when her career was "pretty much knocked on the head" when she was told she would not walk again.
"I was absolutely devastated because I'd spent probably five years building up contacts and connections," she said.
"I knew I just couldn't carry on physically coping with that type of work, but I wanted to work in that field, and immediately started to think about jobs in museums and to take a slightly different path."
Gradually she began to walk again, and focused her attention on trying to find work, but said her illness "definitely inhibited any career plans".
Ms Warner has also been afflicted with the visible signs of psoriasis, which has ruined several trips abroad.
One particularly detrimental form is pustular psoriasis which can leave sufferers ill and has forced Ms Warner into hospital.
However, hospitalisation is not the only issue she faced - her self-confidence also took a hit.
She explained that she was wary of working in an office with people because she was shedding her skin around her desk.
She adds that she was once asked by a colleague if she had dust in her hair or pieces of plaster - and she was horrified that her condition was so noticeable.
"I felt absolutely humiliated," said Ms Warner. "I remember saying 'oh yes, I've been cleaning some corner of my office'.
"I did immediately feel my guard going up."
Ms Warner, who met her husband before her psoriasis developed, said she was grateful they began dating before the illness took hold.
"I appreciate absolutely how horrendous it must be for young people trying to meet a companion who can cope with such a volatile condition," she said.
"Obviously it's about what you look like but that makes you vulnerable. It's not just thinking 'I look hideous', you feel small and insignificant."