Railway shed in Llandrindod Wells to make way for buses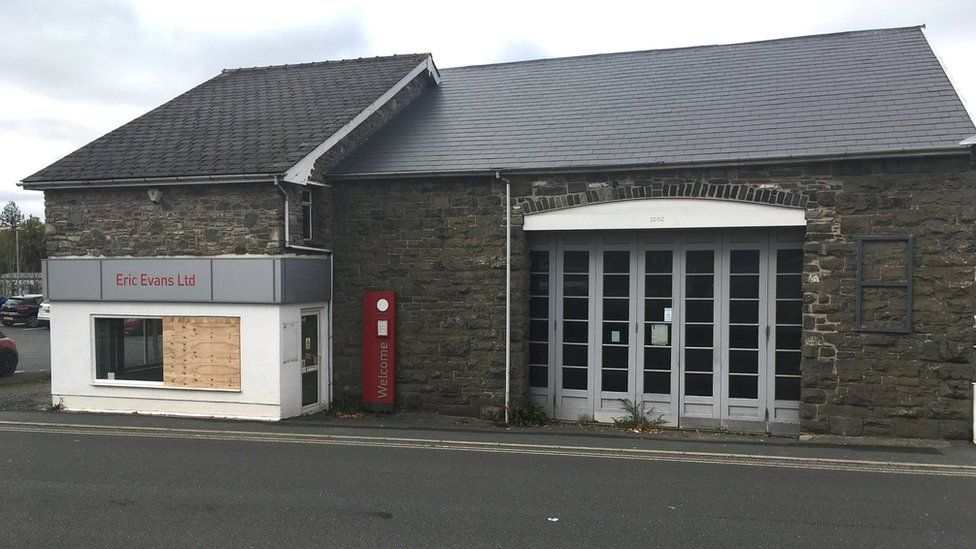 A Victorian railway shed in Powys is to be demolished to make way for a car park and bus interchange.
The shed in Llandrindod Wells was most recently used as a car showroom but has had no buyers since the owner retired.
Local councillor Jon Williams said it was a historic building which had funding available for improvement, but he accepted a bus interchange was "much needed" in the town.
Part of the site will become a car park for staff at the local hospital.
Mr Williams told Powys council's planning committee on Thursday that the shed, built in 1865, had fallen into disuse with the decline of the railways.
"As a young lad we used to play in it as it was derelict," he said.
It reopened as a car showroom in the 1980s, but the councillor said there were fears the building would become derelict again after the business closed at Easter, according to the Local Democracy Reporting Service.
Despite "a bit of sentimentality" about the shed, Mr Williams admitted there was "more in favour" to have it removed.
"Even those objecting have said it would benefit Llandrindod and remove buses from the road," he said.
Principal planning officer Tamsin Law said a bus interchange with cycle racks would "help people get out of using their cars".
She said Clwyd and Powys Archaeology Trust had asked for a photo of the building to be taken for its historic record before demolition.
One local resident - voluntary sector manager Peter Lathbury - said on Twitter it would be a "shame" if the shed could not be turned into a waiting room for bus passengers.
"It's actually a former railway building, so it's slightly ironic that it's going in the interest of better road transport," he said.
Related Internet Links
The BBC is not responsible for the content of external sites.