The Rock supports Marley Nicholls' transplant bid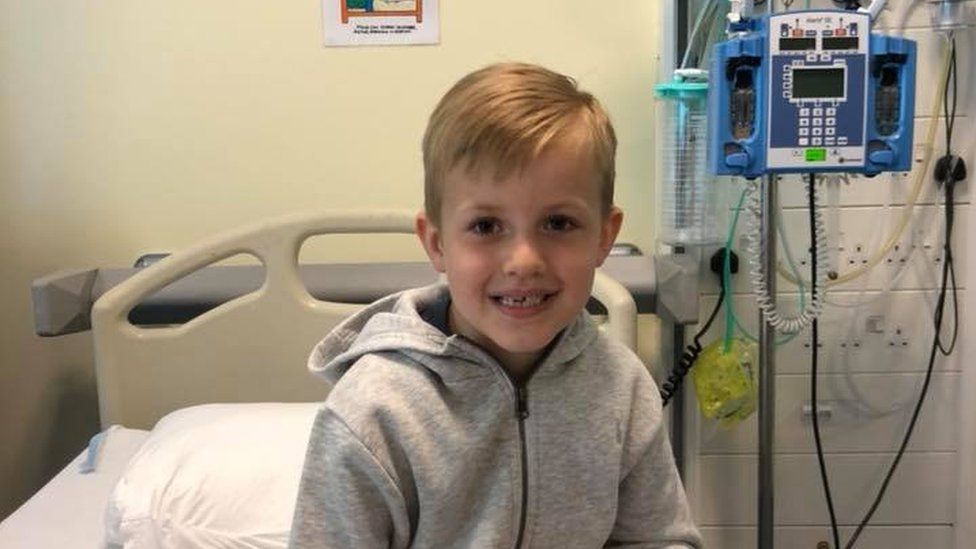 The Rock is the latest celebrity to back a campaign to find a six-year-old boy a bone marrow transplant.
Marley Nicholls, from Newport, has been diagnosed with aplastic anaemia, a rare condition which stops the body producing enough blood cells.
Thousands have signed up to become potential stem cell donors since a campaign was launched, Marley's mother Shaney Truman said.
Dwayne Johnson tweeted his support, saying he was "pullin' for Marley".
His move into acting followed a highly successful career in WWE.
The family have been searching for a suitable donor since Marley was diagnosed earlier this year with the condition, which affects between 30 and 40 children each year in the UK.
Their biggest hope of a suitable donor was Marley's brother, but George was found not to be a match.
Other celebrities to throw their weight behind the campaign includes Heidi Klum, Vernon Kay, Keith Lemon and Beyonce's mother Tina Knowles.
Their parents launched the Marrow for Marley campaign on Facebook, calling on people to add their names to a register to become a stem cell donor.
Ms Truman said 14,000 people had signed up to become potential stem cell donors since the campaign was launched.
Related Internet Links
The BBC is not responsible for the content of external sites.