National Trust hunting ban plea for Brecon Beacons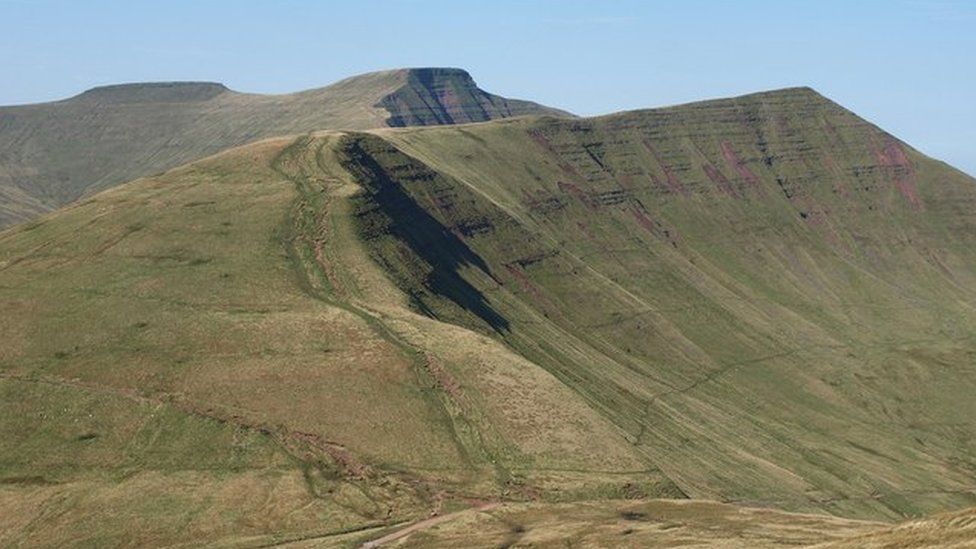 An animal welfare charity is calling on the National Trust to prevent alleged illegal hunting on the Brecon Beacons and its other estates.
The League Against Cruel Sports wants the trust to cancel trail hunting licences it has already issued.
Hunters chase a specially laid scent - but it has been claimed some groups will still illegally pursue fox and game - despite a ban since 2014.
The National Trust declined to comment directly on the league's call.
It says it allows this "where it is compatible with our aims of public access and conservation".
The league has made the call after the trust published a list of licences it granted earlier this month for hunts in Monmouthshire, Powys, the Isle of Wight, West Cornwall, West Sussex and Wiltshire, as well as the Beacons.
In a letter to the trust, the league's head of campaigns Nick Weston wrote: "Monitoring by wildlife protection organisations, including the League, has revealed how hunts granted access to National Trust estates are pursuing fox, hare and deer under the guise of 'trail hunting' - 14 years after the cruel 'sport' was banned."
He also called on the trust to make public all the measures in place to ensure animals were not killed during hunts, including the number of spot checks carried out.
He said these should be surprise checks and not ones "where you have given the hunt 24 hours' notice, which the National Trust seem to believe would be accurate".
Director of campaigns Chris Luffingham added: "Giving hunts 24 hours' notice that they will be watched is like telling a burglar which house is being staked out by the police.
"It's a nonsense and reflects the half-hearted and ineffectual way in which the National Trust has approached this serious problem."
Related Internet Links
The BBC is not responsible for the content of external sites.