Man guilty of robbing and murdering John 'Jack' Williams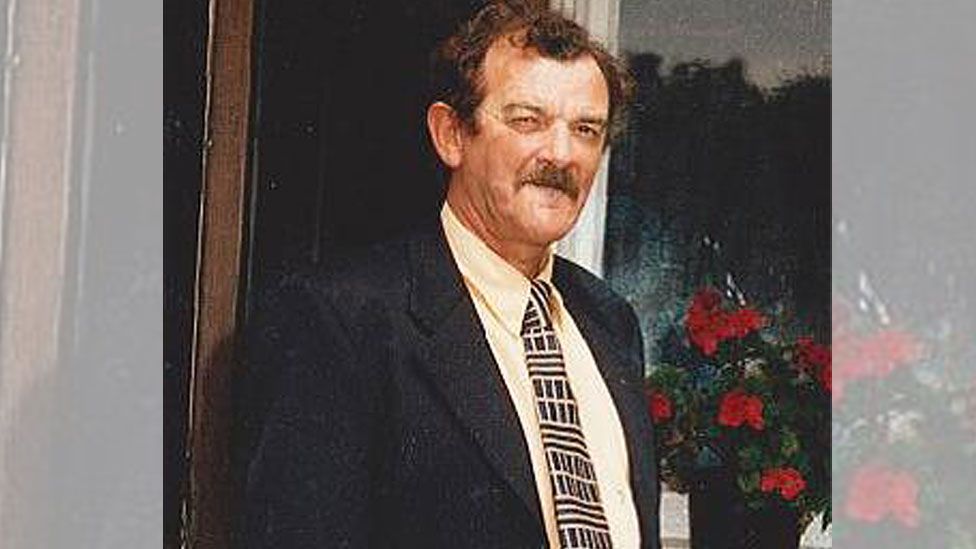 A man has been found guilty of murdering a 67-year-old man after robbing him in his home.
John "Jack" Williams had been battered and was found with his arms tied behind his back on the living room carpet at his Swansea home in March.
Jonathan Donne, 42 believed the victim had large amounts of money at his home, where he had grown and sold cannabis.
He had denied murder and robbery at Swansea Crown Court. A jury convicted him and cleared two others.
Mr Williams' former partner, Diane Ahearn, had described how she found his body on the living room carpet of his Swansea home with his hands tied behind his back.
He had suffered serious brain and head injuries in the attack, having been "stamped on several times".
Donne admitted going to the house needing money because he was wanted on recall to prison.
In evidence he admitted hitting Mr Williams, tying him up and taking the victim's drugs but insisted he was alive when he left.
Gemma Owens, 31, and Simon Cairns, 46, were also charged with murder, manslaughter and robbery, but denied their involvement in the attack and were cleared by the jury.
Police found more than 60 cannabis plants of varying sizes were found in the loft and found £10,000 in £20 notes in a locked tin in the kitchen when they searched the house.
Donne will be sentenced on Thursday and was told he would receive a life sentence with the minimum term to be determined.