Caernarfon Women's rugby players travelling far for games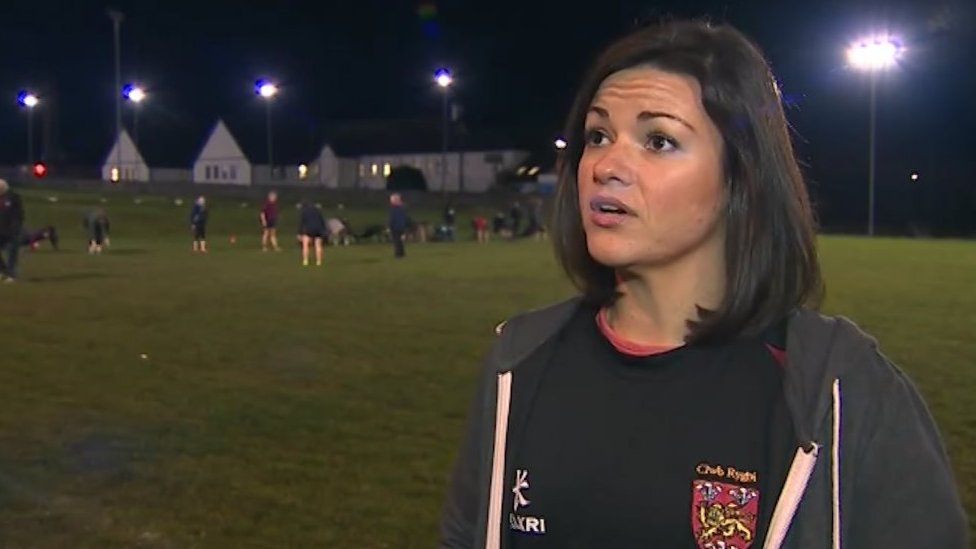 One of Wales' most successful women's rugby teams has said travelling hundreds of miles for away games is having a negative impact on players.
Caernarfon Women's team play in the Welsh Women's Premiership and are currently the only squad from north Wales in the league.
It means they have to travel at least 130 miles for away matches.
The nearest club in the league is Whitland Rugby Club in Carmarthenshire.
Caernarfon's Women's team are currently bottom of the premiership after losing their first game.
The squad's Lowri Wynn told BBC Cymru Fyw the constant travel can be tough.
"We often have to leave the club at 08:00 on a Sunday, and we don't return until at least 22:00 at night," the player said.
"Most of the girls have work on Monday morning, and it's never a good thing to turn up to work being tired. Other than that, we also have to give up our Saturday nights.
"Caernarfon men's team will have travelled a total of 200 miles for their away games before Christmas, but on average we travel around 300 miles round trip for each away game."
Other difficulties facing the women are teams from the south failing to travel to Caernarfon for various reasons.
Team manager Catrin Mair Roberts, said: "Everyone works, some in education, in the fire brigade, in the medical field.
"Having been on the road for up to 10 hours on Sundays, and playing a rugby game, it can be very tiring, [but] the women's commitment has been great."
She praised the rugby club's committee for showing support to the women's team and welcomed the Welsh Rugby Union's backing of women's rugby in the north.
"But ultimately, it is our desire to see other teams developing across the region," she said.
"So that they can compete at the same level, so that Caernarfon girls would not have to travel so far."
Related Internet Links
The BBC is not responsible for the content of external sites.