Calls to resurface noisy Monmouthshire road grow louder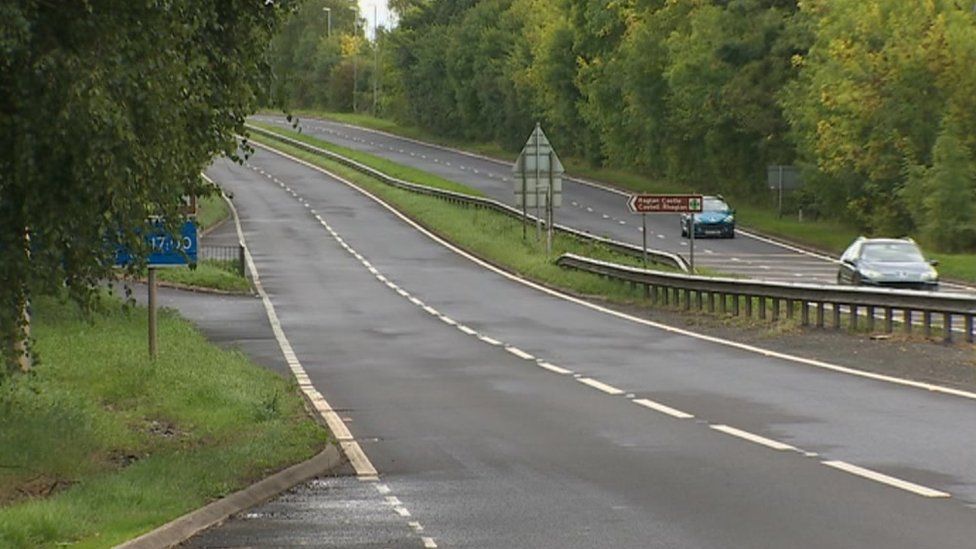 A noisy road which is keeping residents awake should be rebuilt, say Welsh assembly members.
Campaigners say they have been fighting for 15 years to upgrade the A40 between Abergavenny and Raglan in Monmouthshire from concrete to tarmac.
Andrew Sheasby, who lives near the road, said the "continuous" noise affects his health and quality of life.
The Welsh Government said it is planning "noise mitigation measures".
The road was constructed with non-porous concrete featuring a "ripple structure" which allows drainage of water, Mr Sheasby explained to BBC Radio Wales.
But the safety feature has led to an unfortunate consequence for residents living along the busy road.
"It produces a high-pitched zing followed by a low sounding 'gazump'," said Mr Sheasby
The local resident and campaigner said "continuous" noise impacted his health and the "the ability to talk to people in your own back garden, so it also affects your quality of life."
The Welsh assembly's petitions committee has come out in support of campaigners calling for the resurfacing of the road.
David Rowlands AM, chair of the petitions committee said: "The committee heard compelling evidence from the petitioners and local residents about the misery they are suffering as a result of road noise from the concrete A40."
The Welsh Government has not committed to resurfacing works but said it is instead planning "noise barriers" and possible "surface treatment of the concrete carriageway".
Trials of potential options for surface treatment are currently underway on the A40 to "determine their durability and noise reduction properties," a spokesperson said.
Mr Sheasby thinks barriers are only a short-term solution which would also have an impact on scenery along the road.