People 'at risk' over hospital outpatient delays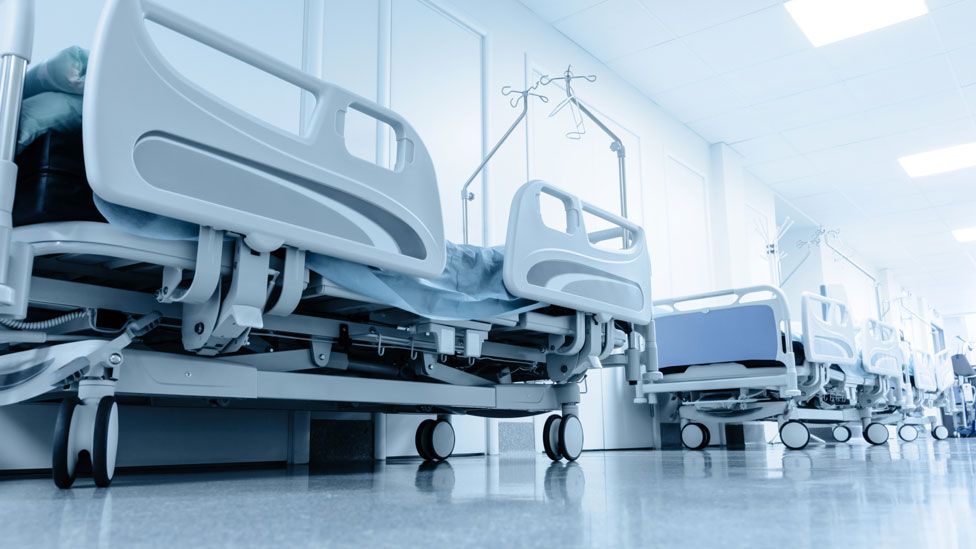 The number of people waiting for follow-up outpatient appointments in hospitals has increased, according to the Auditor General for Wales.
The average number of patients on the waiting list has increased by 12% in the last three years. Around 375,000 people are experiencing delays.
Auditor General Adrian Crompton said "the worsening trend around delays" was putting patients at risk.
The Welsh Government said improvements were being made.
The number of patients waiting twice as long as they should has also increased by 55%, to just short of 200,000, since 2015.
Outpatient departments see more patients each year than any other hospital unit.
Two thirds of all outpatient appointments are follow-ups but - due to a focus on seeing new patients in order to achieve a 26-week waiting time target - they are not being prioritised.
In April, the number of patients waiting twice as long as they should be for follow-ups had risen from 128,000 three years before to just under 200,000, with particularly steep rises in specialist areas such as paediatrics and orthopaedics.
Auditor General, Adrian Crompton said: "I find the worsening trend around delays to outpatient follow-up appointments extremely concerning and patients are being put at risk. This needs to be addressed urgently across Wales.
"There are some encouraging signs; we've seen pockets of good practice and a recognition among senior leaders and clinicians that things need to change.
"But this really needs to be shared, spread and upscaled more widely, and quickly, if it is to achieve the change that is urgently needed."
Analysis by Owain Clarke, BBC Wales health correspondent
So this is further proof of how much the NHS is struggling with demand and dealing with the sheer numbers of patients that need to be seen.
Even though concerns about follow-up delays have been highlighted several times in recent years, this latest analysis suggests, even though the NHS is aware there is a problem, it is having little or no success in tackling it.
And one of the most striking finding in this report is about the variation in performance in specialisms and between health boards.
Delays seem to be very problematic in Cardiff and Vale health board - and to a lesser extent at Betsi Cadwadlr in north Wales.
Part of the problem according to the report is a "lack of ambition". For example when it comes to planned treatments such as cancer care and A&E waits there are clear national performance targets. But the Audit Office says when it comes to follow-ups there isn't a clear target and timeframe for improvements
And the danger, they argue, if delays grow too long is that there are real risks that patients could come to harm - for example a patient's long term condition might be deteriorating and without a check up, it won't be picked up.
A spokesperson for the Welsh Government said: "More than three million outpatient attendances take place every year in Wales.
"With that volume in the system comes challenges around arranging follow-up appointments and we are working with health boards to make further improvements in this area."
The chair of the National Assembly's Public Accounts Committee, Nick Ramsay AM, added: "The Auditor General's report identifies the continued growth in the numbers of patients waiting for a follow-up outpatient appointment, and in particular those patients waiting twice as long as they should be.
"While the report points to efforts at a local and national level to try to tackle this, these clearly are not having the expected impact.
"The Welsh Government and NHS now need to take urgent action to respond to concerns identified by the Auditor General, and in particular to ensure that patients are not coming to harm whilst waiting for a follow up appointment."