Express Motors: Bus owner and sons jailed after fraud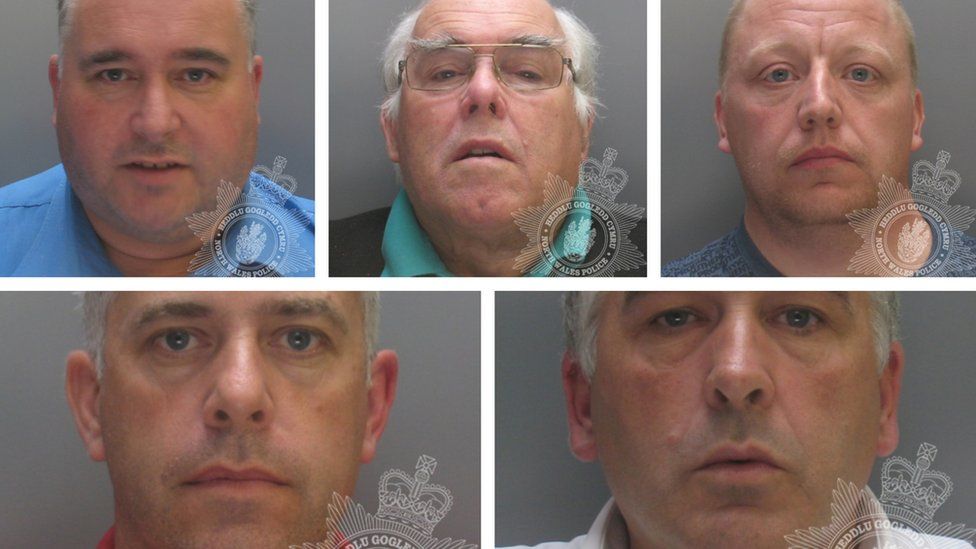 The owner of a bus firm and his three sons have been jailed for claiming tens of thousands of pounds for bus pass journeys which were never made.
Express Motors owner Eric Wyn Jones and sons Ian Wyn Jones, Keith Jones and Kevin Wyn Jones, claimed more than £88,000 from Gwynedd council for fake journeys using over-60s bus passes.
Sentencing the men, Judge Timothy Petts told Mold Crown Court the fraud was "one of breath-taking arrogance".
Eric Wyn Jones, 77, from Bontnewydd, was jailed for seven and a half years on Wednesday, with Judge Petts saying he had a "leading role" in the the business and the fraud.
Ian Wyn Jones, 53, from Penygroes, was also sentenced to seven and a half years in prison; Kevin Wyn Jones, 54, from Bontnewydd, was given seven years and Keith Jones, 51, from Llanddaniel, was given six years.
The men were also found guilty of putting more than £500,000 in cash through their own bank accounts without paying tax.
Ian Wyn Jones admitted an additional charge of possessing £840 worth of counterfeit currency.
Claims were made to the council for the fake journeys, which paid Gwynedd-based Express Motors, and then claimed the money back from the Welsh Government under the all-Wales concessionary travel scheme.
The figures were "staggering", the judge said, with cards being swiped more than 88,000 times, adding that "each swipe was quite literally money in the bank for Express Motors".
Judge Petts said: "someone at Express Motors discovered a loophole in the system" and a collection of lost cards was built up.
A fifth man, Rheinallt Williams, 44, had already pleaded guilty to swiping cards on behalf of his employers. He was sentenced to 12 months in prison.