Anglesey council loses parking charges battle with RSPB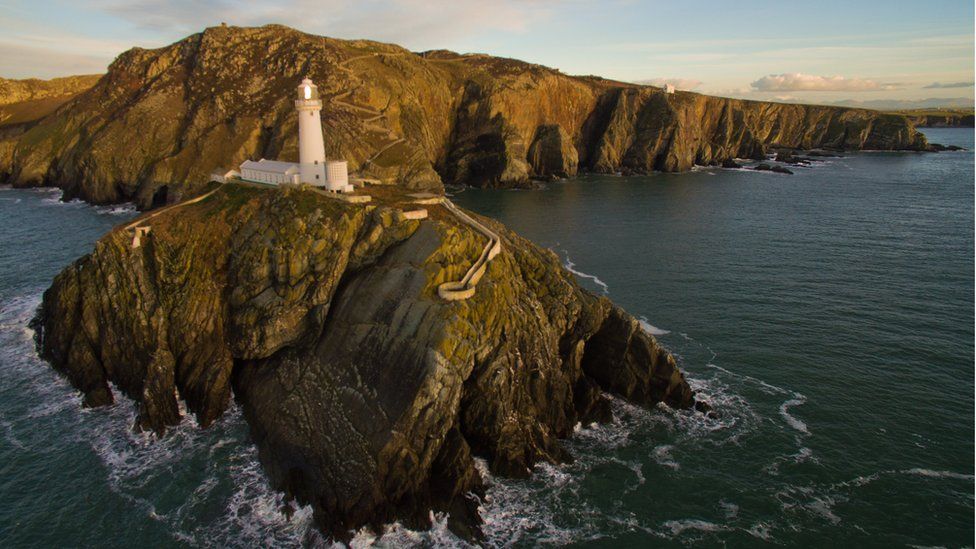 Pay and display parking meters can now be installed at a popular beauty spot after a council's ban was overturned.
The RSPB wants to charge for parking at Elin's Tower and at South Stack near Holyhead on Anglesey.
County councillors had rejected its application due to concerns over the impact on the area of motorists parking on narrow country lanes to avoid paying the charges.
The Planning Inspectorate has sided with the animal charity on an appeal.
The cliffs at South Stack are breeding grounds for guillemots, razorbills and puffins during springtime and a busy tourist attraction.
The RSPB lodged an appeal against the refusal of planning permission for the meters saying that fees were an "appropriate way" to boost its funds.
An online petition was signed by 6,000 against the charges, which accused the charity of "exploiting" the beauty spot.
The planning inspector appointed by the Welsh Government, Kay Sheffield, found that Anglesey Council had failed to demonstrate the harm to highway safety that would arise from the proposed installation of parking meters on South Stacks Road, the Local Democracy Reporting Service says.
Ms Sheffield said: "I therefore conclude that the Council has behaved unreasonably having regard to the advice contained in the annex and an award of costs is justified."
Her ruling means the authority could now have to pay significant costs to the RSPB, which has welcomed the decision.
A spokesman for the RSPB said: "We know our decision to introduce charges for vehicle owners who are not RSPB members has caused concern, and during the summer we announced significant changes to our original proposals including a trial concession rate for Anglesey residents."
Anglesey County Council says it will "carefully consider" the findings.