Channel 4 HQ: Cardiff 'disappointed' to miss out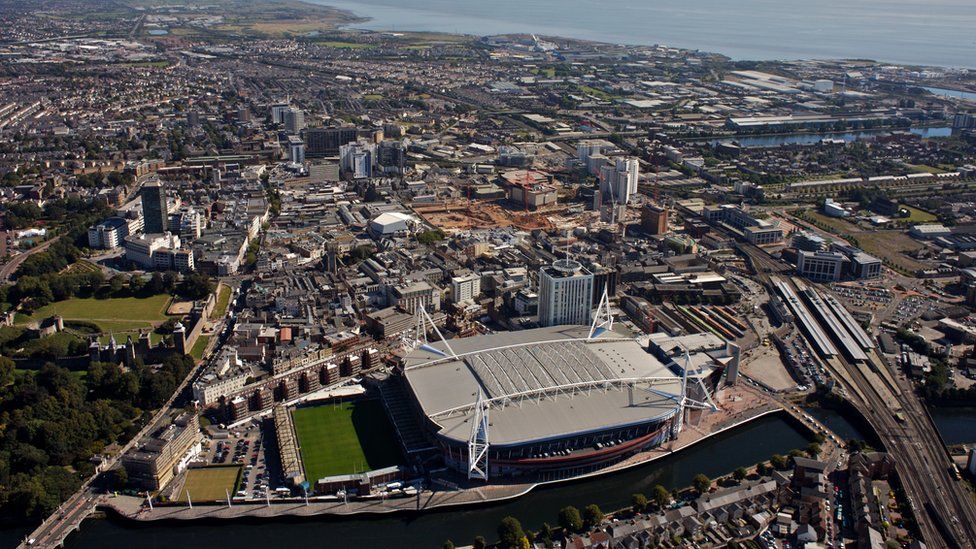 Missing out on being the new home of Channel 4's national headquarters is "disappointing," Cardiff council's leader has said.
The city's council leader, Huw Thomas, said: "we still look forward to working with Channel 4 in the future."
Channel 4 will keep another headquarters in London, but will move about 200 of its 800 staff to West Yorkshire.
Gareth Williams, chairman of Teledwyr Annibynnol Cymru, the trade association for the TV production sector in Wales, said: "Now that the broadcaster has seen the range and quality of the production sector throughout Wales, we hope to see increased opportunities for Welsh companies to supply Channel 4's services with successful and engaging content.
"The new sites will house staff including programme commissioners who will have responsibility "for some of Channel 4's biggest shows and who oversee significant spend."
The move comes as it tries to improve how it reflects life outside London.
Mr Thomas said: "The broadcaster is now committed to spending at least half of its content budget outside of London and I believe the talent contained in Cardiff's creative sector can, and will, be able to access this money to deliver great programmes in the future."