Jamie Perkins' family in 'limbo' over unsolved murder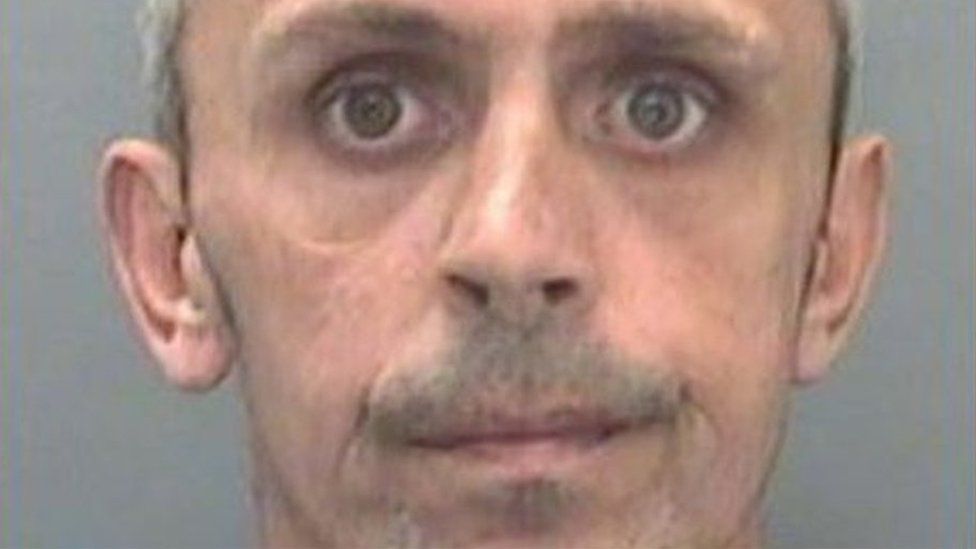 The family of a former boxer, who have been living in "limbo" since his murder, have appealed for help to catch his killer or killers on the first anniversary of his death.
The body of Jamie Perkins, 41, was found dumped in a culvert in Gilfach Goch, Rhondda Cynon Taff last November.
Arrests were made but the murder remains unsolved despite a £10,000 reward for information.
His uncle Allan Perkins urged local people to help police find the killers.
Mr Perkins, from Penarth, Vale of Glamorgan, said his nephew was a "nice person" despite taking a "wrong turn in life" and going out with the "wrong people".
"But I know Jamie, and he would do anything for anybody - he would carry a bag to the top of a hill for somebody if he saw it was too heavy," he said.
"He had his problems, yes, but he was a nice person and people who know him know he was.
"His troubles escalated until the final thing was him getting murdered and being dumped down in Bog Lane."
The last confirmed sighting of Mr Perkins, who was well-known in Gilfach Goch and Tonyrefail, was on 8 October in nearby Hendreforgan.
Police believe the body of the father-of-one, who had boxed for Wales in his youth, could have lain undiscovered for three weeks, as it was not discovered until 1 November.
"People in Gilfach should look at themselves - if they know or if they have heard anything, and they come forward, we may be able to get closure on this," said Allan Perkins.
"Jamie's father is not very well and I think he would love to finally relax in the latter part of his life. He deserves better than this from the people of the community.
"The last 12 months, we've been in limbo."
South Wales Police plan to revisit the area to speak to local people about the death to mark the anniversary.
Det Chief Insp Gareth Morgan, who is leading the investigation, said: "Whoever killed Jamie Perkins is roaming free while his family are left traumatised and distraught.
"Somebody, somewhere, knows who is responsible, and this is their chance to come forward.
"We understand that it may have been difficult, or maybe still is, to come forward, but, I would like to assure you now that we would provide you with all the support that you require."
He said information could also be given anonymously to the Crimestoppers charity.
Related Internet Links
The BBC is not responsible for the content of external sites.