Neath RFC faces winding-up petition
By Kate Morgan
BBC Wales sports news correspondent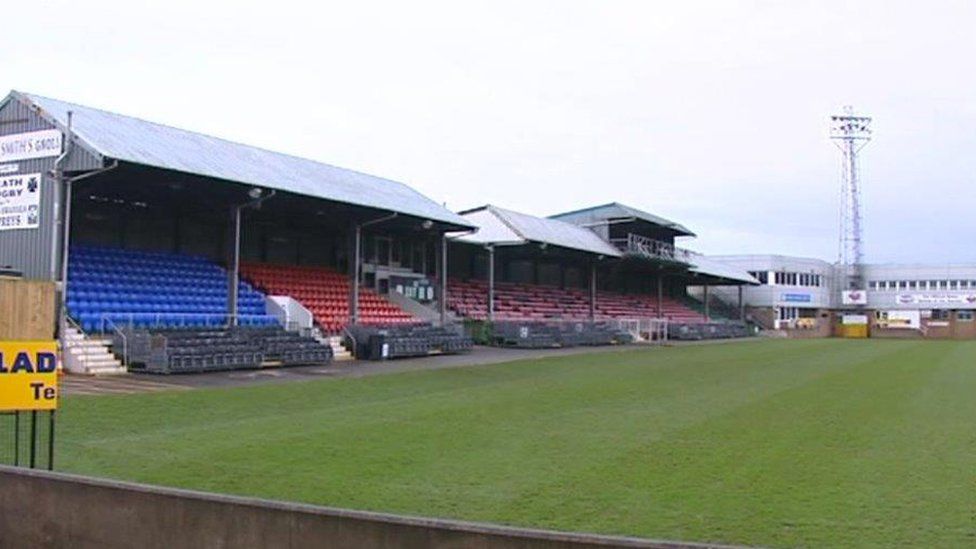 One of Wales' oldest rugby clubs Neath RFC, which trades as Neath Rugby Limited, is facing a winding-up petition in court at the end of the month.
It follows the collapse of the club's owner Mike Cuddy's construction business Cuddy Group.
A hearing to decide the club's future will be held at Port Talbot Justice centre on 26 November.
Mr Cuddy and the club have been asked to comment.
Neath RFC are currently bottom of the Principality Premiership but are seven times champions.
The Cuddy Group went into administration in July this year.
At the time, he reassured Neath RFC fans and partners that it would not have a negative impact on the fortunes of the club.
You might like these stories:
In a statement the former chief at the Ospreys rugby region described the Welsh All Blacks as "a big part of mine and my family's life".
He said he planned on making the club, which was founded in 1871, "more resilient and sustainable".
"Ill health has obviously meant I haven't been around as much as I would have liked over the past eighteen months but I'd like to reassure supporters that I'm as committed as ever to the club" he added.
The accounts for Neath Rugby that must be reported to Companies House are three months overdue.
Records show four directors left the club in the last two months, with the remaining director listed as Yasmin Cuddy.
The finance company Jardine Norton brought the petition against the club.
It has a charge, which is effectively a mortgage, on Neath Rugby Ltd from July this year.
The company has been approached for comment.
The petition will be heard at Port Talbot Justice Centre at the end of the month.
This is not the first time the club has had issues with its finances.
In 2012, the club fought off a winding-up order from Her Majesty's Revenue and Customs (HMRC) over unpaid tax after settling the debt, and in 2014 it faced a winding-up petition over unpaid business rates owed to Neath Port Talbot council.
Two years ago supporters asked the Welsh Rugby Union to intervene in the ownership of the club.
Related Internet Links
The BBC is not responsible for the content of external sites.