Brexit: 12,000 respond to farming funding shake-up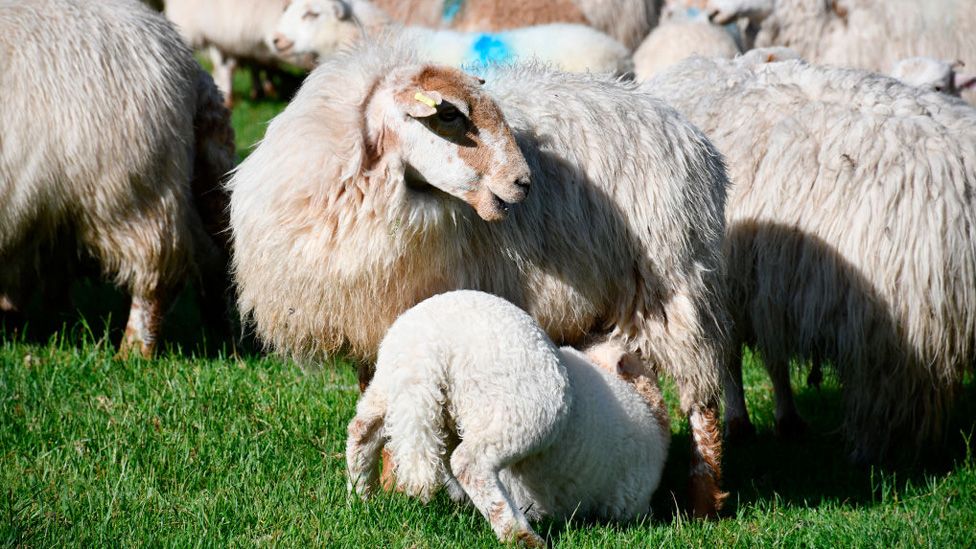 There has been an "overwhelming response" to a consultation on controversial funding plans for farming and the countryside after Brexit.
Rural Affairs Secretary Lesley Griffiths insisted all 12,000 submissions would now be reviewed.
She urged farmers at the annual NFU Cymru conference to "keep an open mind" about her proposals.
But the union's president John Davies called on her to listen to those who would be most impacted.
One audience member in Llandrindod Wells told Ms Griffiths she was in danger of being remembered as the minister who "decimated Welsh farming, our countryside, language and culture."
Ms Griffiths responded by saying she would not let that happen.
The Welsh Government is proposing to replace the subsidies farmers currently receive under the EU's Common Agricultural Policy (CAP) with two new grant schemes.
What are the new payments?
An economic resilience scheme will target investment to increase competitiveness and make improvements in productivity for food production. This will include support for finding new markets, innovation and diversification.
The public goods scheme will provide money for farmers to address challenges like climate change mitigation, flood risk, habitat loss, poor air and water quality.
The ambition is to have the new schemes fully in place by 2025. But the basic, direct payment that many farms are given based on how much land they have - and can make up to 80% of their income - will end.
Ms Griffiths said the new schemes would help ensure farms were "resilient and sustainable, whatever the deal on Brexit."
"I have always stated we have to provide ongoing support to farmers but we need to do so in a better, much smarter way."
She announced three commitments:
No decisions would be taken until all the consultation responses had been reviewed
No changes would be made to existing payments without further consultation
No changes until the new schemes were ready to be rolled out.
The plan is to phase them in from 2020.
Also speaking at the conference, former diplomat Sir Emyr Jones Parry claimed Brexit uncertainty meant politicians both in Cardiff Bay and at Westminster needed to be working much harder to recognise the needs of the Welsh food and farming industry and its importance for rural communities.
He told attendees that though they as farmers had "hated CAP - what is coming will be just as bad if not worse."
"If I were in your position I would have sold the farm and told my children to go off and do other things."
Related Internet Links
The BBC is not responsible for the content of external sites.