Theatre boss: 'Something has gone awry'
By Huw Thomas
BBC Wales arts and media correspondent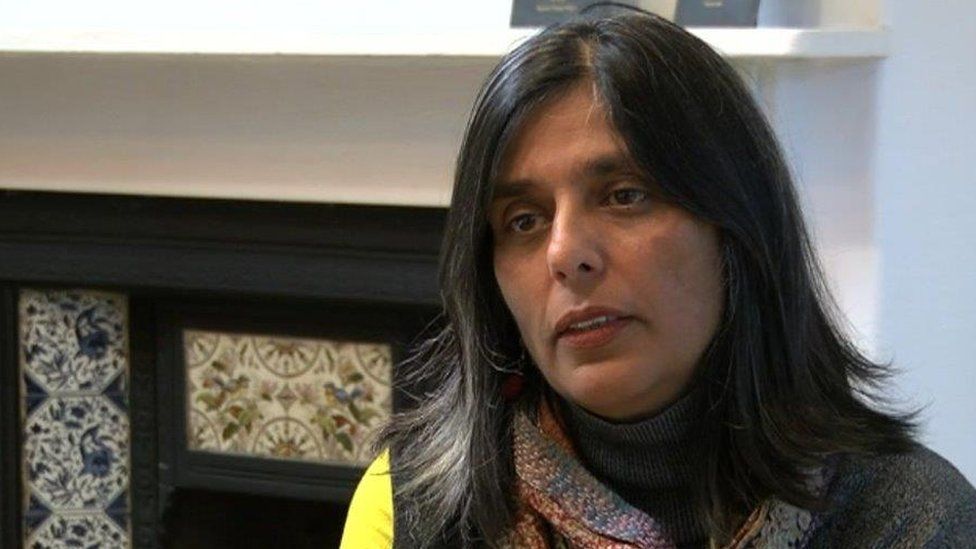 The head of National Theatre Wales says she is "open to a conversation" about its direction.
Kully Thiarai was speaking after 40 writers complained the theatre was "undermining" Welsh artists.
Ms Thiarai, who has been its artistic director since 2016, acknowledged "something has gone awry" in its relationship with the writers.
The writers said the theatre was not using enough Welsh talent and had not produced enough performances.
Their letter was supported by the organisation that represents stage directors, and a separate letter signed by actors in support of the writers is also understood to have been sent to National Theatre Wales (NTW).
Ms Thiarai said the emergence of the writers' letter had been a surprise.
She said: "That obviously is shocking sometimes, when you feel you are an open organisation and you feel that you hope people can talk to you. So it was disappointing in that respect.
"But I guess I also recognise that there were some fundamental concerns, and some serious questions they were raising, that they wanted a public debate about. And we have been very open to having that conversation, and we are looking at how we might widen that conversation with a broader constituency of artists. They are timely questions for us as we approach our tenth birthday.
"They are the questions about what should a national theatre be now, what was it when it started, and what might it need to become over the next evolution of its role."
Ms Thiarai rejected claims by the writers that NTW had a low production rate, adding that the company had produced 21 shows since May 2016.
She also said 79% - a "significantly big proportion" - of the work NTW had produced had been made with Welsh or Wales-based lead artists.
She added: "We can look at those proportions, but we also need to think about where the gap is and what it is we are doing that changes that ratio."
Asked if she felt the public discussion about NTW had become personal, she said: "I, as chief executive and artistic director, have to take responsibility that something has gone awry.
"And therefore, in that context, yes it is personal. It is also about the company, and it is about how we can do things differently in order to respond to some of these concerns.
Some of the writers who signed the letter are due to meet with NTW management, including the artistic director, on Thursday evening.
Ms Thiarai said she wanted to maintain discussions with the writers.
The writer Manon Eames, who was one of the 40 signatories to September's letter, they welcomed the discussion.
"I think we all want it to be a successful company serving the population of Wales, and doing a lot of successful productions of many different kinds," she said.
"It's great that the conversation has begun, that the doors have now opened, and that we are able to approach Kully and the board and discuss our very real concerns."
NTW staged its first production in March 2010 and receives around £1.5m a year from the Arts Council of Wales.
Related Internet Links
The BBC is not responsible for the content of external sites.