Firework warning from man who lost eye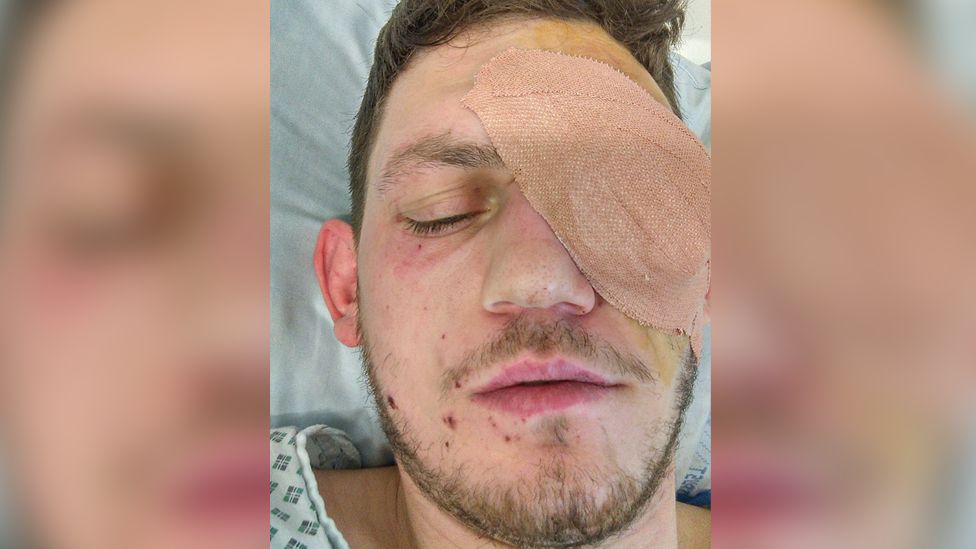 A man who lost an eye when a firework exploded in his hand is urging others to heed safety advice on Bonfire Night.
Antony Barry, 25, from Cardiff, admits he should not have returned to a lit firework that had toppled over.
He is still coming to terms with the consequences of losing his right eye and said he suffered from anxiety and flashbacks.
"When it exploded, it was like being in a war zone. It was really scary," said Mr Barry.
He was with friends and their families in a field near his home in Llanrumney when part of a lit rocket fell over.
"There were kids around so I went to get it out of the way and then it blew up in my hand," he said.
"It was really scary. After the operation, the surgeon told me he couldn't save the eye.
"It was a real shock, but I was also lucky to be alive."
Mr Barry has spent the last year adjusting to life with one eye.
"I'm still getting over it," he said.
"At first I was walking into things, bumping into people by accident and it has been hard to get a job.
"I'm still suffering anxiety and flashbacks.
"I don't go out very much in case people look at me funny. It's been hard.
"Mentally I feel drained, but I've got to try and move on and look forward to the future. I can't let it keep getting me down."
The memories of the accident have been stirred once more with Guy Fawkes Night approaching, but Mr Barry is eager to warn others.
"I don't want fireworks banned, but people need to be careful," he said.
"I'd heard the message myself so many times about not going back to a lit firework, but in the moment you don't think about it."
Related Internet Links
The BBC is not responsible for the content of external sites.