Thieves steal takings from Blaenavon railway charity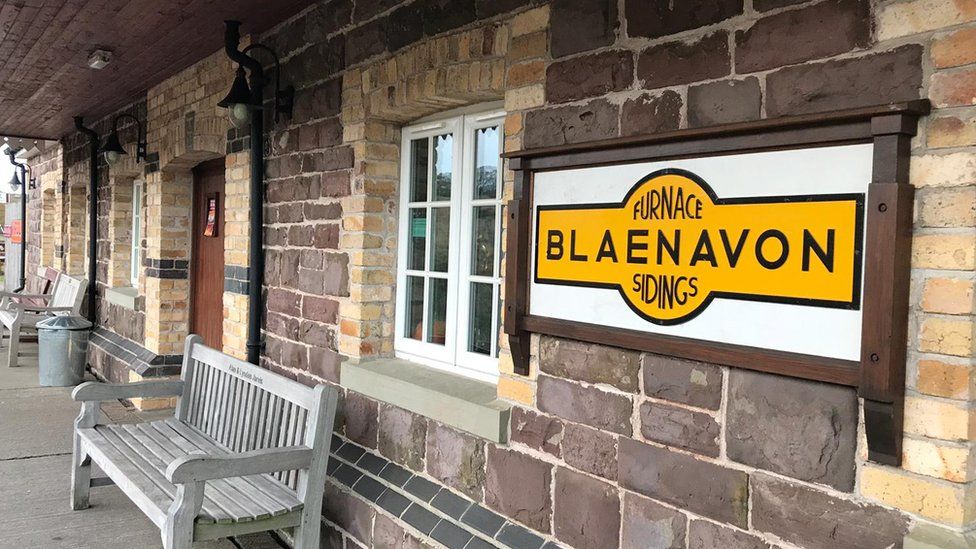 Thieves have stolen a safe containing almost £14,000 from a heritage railway charity.
Takings from two days of a four-day Halloween event at Pontypool and Blaenavon Railway in Torfaen were stolen in the early hours of Thursday.
Burglars struck just hours after volunteers had finished locking up on Wednesday night and Gwent Police has launched an investigation.
Director Alex Hinshelwood said: "It was a bit of a blow."
Volunteers banked takings from the weekend on Monday and were due to take cash raised on Tuesday and Wednesday to the bank on Thursday morning.
But when they arrived, they noticed the break-in and called the police.
A post on the charity's Facebook page said: "we are truly devastated, disheartened and drained."
As well as thieves removing the safe - which was bolted to the floor - damage was also caused to doors and windows.
In response to the break-in, the railway began a fundraising appeal and has already received more than £4,000 in donations.
Mr Hinshelwood said: "We've been operating as a charity since 1983. Volunteers put in a heck of a lot of effort and we're absolutely overwhelmed by the response."
Gwent Police said it was investigating the theft of a silver safe from The Railway Station at Garn Lakes in Blaenavon that contained between £12,000 and £14,000.
Related Internet Links
The BBC is not responsible for the content of external sites.