Hollie Kerrell: Man killed wife while kids were in house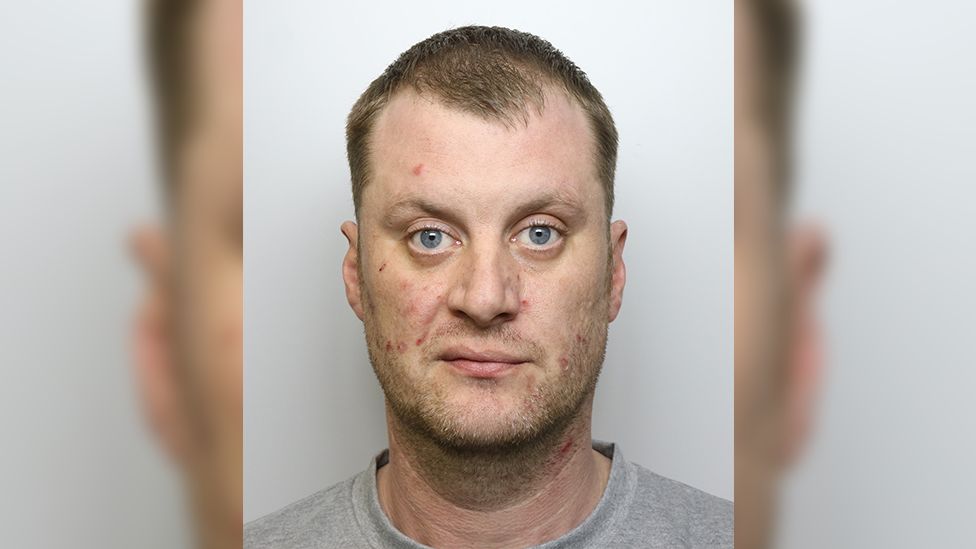 A man who "brutally" murdered his estranged wife while their children were in the house has been sentenced to a minimum of 25 years in prison.
Christopher Llewellyn Kerrell, 35, killed Hollie Kerrell, 28, with a hammer before drinking a cup of tea and preparing lunch for his children.
He then drove the body to his mother's farm with his children in the car before burying her in a shallow grave.
Kerrell was sentenced to life in prison at Merthyr Crown Court on Friday.
Mr Justice Stephen Morris said: "Hollie Kerrell was a healthy young woman in the prime of her life, a much loved daughter and mother of three young children.
"She was subject to a brutal attack that came without warning."
He added her three children suffered "incalculable loss" and "these are losses which will stay with them for the rest of her life".
Kerrell, of Whitton near Knighton, entered the house of his wife, with whom he shared three children, on the morning of 22 April, going via a shed to pick up a hammer.
"He killed her in the course of a savage attack. He hit her in the head with a hammer and strangled her," said Paul Lewis QC for the prosecution.
"When he was sure she was dead, he drank a cup of tea while he set about clearing up her blood."
Kerrell said it had taken about 10 minutes to strangle his wife.
He then tied her up, covered her body in plastic sheets and drove about six miles to his mother's farm where he buried her in a shallow grave with a digger.
'Violent, jealous and possessive'
Shortly after, he started sending "concerted and cynical" messages to Mrs Kerrell's friends and relatives acting as though she had left him and the children, Mr Lewis said.
The couple had been married since 2013 but friends called the relationship "volatile" and Mrs Kerrell had told her mother he had been violent towards her.
Mr Lewis said Kerrell was "violent, jealous and possessive" in the relationship.
In the build-up to the murder, Mrs Kerrell had decided to leave her husband and was seeing another man.
She had sent messages to family and friends saying Kerrell had told her he would kill himself if she left him.
He admitted responsibility for her death five days after killing her.
Police had found a search on his phone saying "can bleach eliminate blood stains".
In a victim impact statement, Mrs Kerrell's mother Claire Healy said: "You took my soulmate from me and cut out my heart."
Defending, Gordon Cole QC said there was some "personal mitigation" in Kerrell's case and his guilty plea showed some "contrition and remorse", but did not dispute the details of the murder.
Christine Jones of the CPS said afterwards: "Through his brutal actions Christopher Kerrell robbed a young woman of her life and three children of their mother.
"Kerrell took considerable steps to cover-up what he had done by pretending Hollie was missing, while he concealed the body and disposed of her clothes and mobile telephone."