NHS managers jailed after £700K fraud using U2 names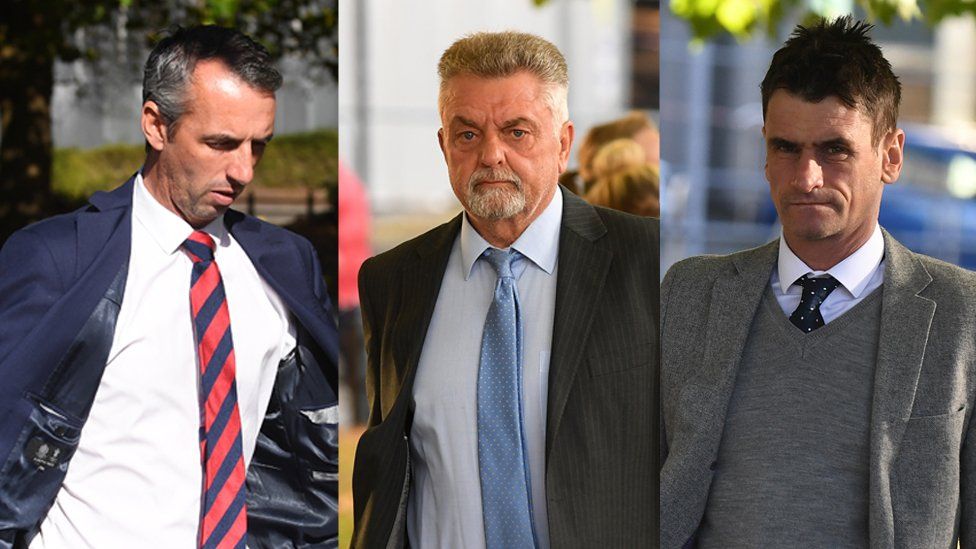 Three NHS managers have been jailed after being found guilty of defrauding the NHS of £700,000.
Mark Evill, 47, used the real names of U2 band members to award contracts to his own construction firm, while his colleagues Robert Howells and Michael Cope facilitated the fraud.
Evill was given a seven-year prison sentence at Merthyr Tydfil Crown Court.
Howells, 65, and Cope, 43, received jail sentences of four years and three years each.
The three men were employed as managers with Powys Teaching Health Board.
The court heard the trio abused their positions to help award Evill's bogus construction company with contracts from Powys Teaching Health Board.
Judge Peter Heywood said that Evill had created George Morgan Ltd, which was apparently named after his dog, in an attempt to "divert" NHS contracts to himself, before recruiting others into a "despicable fraud on the health service".
He said Evill had "the gaul to create fictitious characters" in an effort to hide the fraud, including made-up employees called Paul Hewson and David Evans - the real names of Bono and The Edge from U2.
Judge Heywood said the men had all abused "positions of responsibility and trust" committing a serious fraud on an already "over strained national health service."
The court had been told the work carried out on hospitals by Evill's firm was so poor it cost the NHS £1.4m to repair. Some of the jobs commissioned, at the children's wing of Brecon Memorial Hospital, Bronllys Hospital and Welshpool Hospital were not even carried out.
Evill spent his company's profits on holidays to Dubai, flying business class, as well as expensive watches, property, and cars.
Merthyr Tydfil Crown Court previously heard Cope had received a £500 cheque from Evill's company for his role in the fraud, while Howells, a project manager, received a Ford Focus car worth £10,000 and cash.
Files and audit trails on Evill's role as agency project manager for the estates and property department were said to be virtually non existent, allowing him to create a "trail of false documentation".
This included liaising with other legitimate members of the health board, by pretending to be some of the fictional characters for George Morgan Ltd over email, and through letters.