Family fear over Gypsy site planned near St Asaph home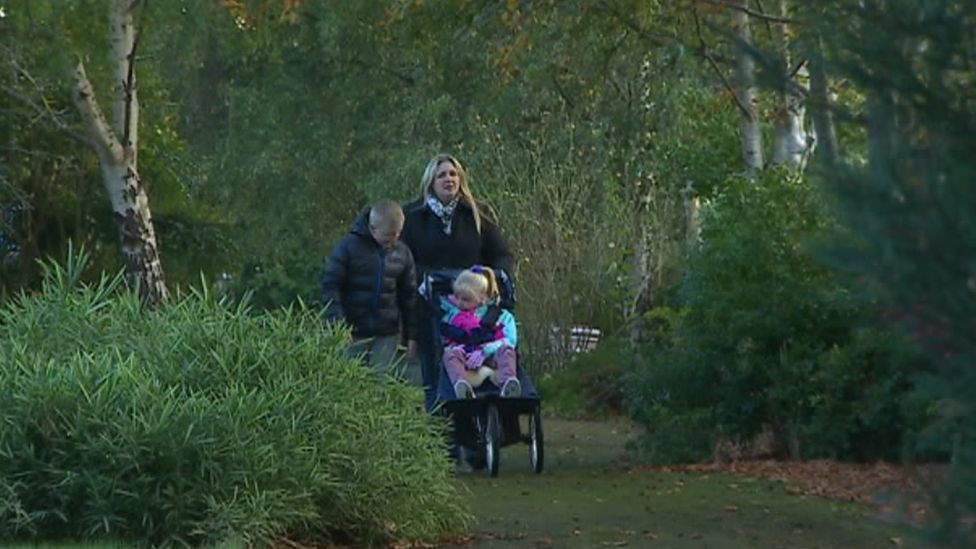 A couple say a Gypsy and travellers' site planned for next door to their countryside home would have a devastating effect on their severely disabled young daughter.
Andrew and Leanne Groves thought the land around the home at Green Gates on the outskirts of St Asaph, Denbighshire was classed as agricultural.
They had spent three years searching for a suitable home for their daughter.
Denbighshire County Council said that no decision had been made yet.
Mr and Mrs Groves' eight-year-old Isabella is one of only a handful of children in the UK suffering from Pitt Hopkins Syndrome.
The genetic condition means she is unable to talk and has severe learning difficulties. Her mobility is also very limited.
Mrs Groves, a nurse at Glan Clwyd Hospital, said the site would be on either side of their home and described the plan as "life-changing" for the family.
"We needed somewhere where we felt we could manage her, somewhere quiet, because she screams and can't cope with loud noises such as dogs barking or lorries' hydraulic brakes," she added.
The council has earmarked the site for five or six pitches for travellers and a separate area for an extended family of travellers.
More than 1,300 people have signed an on-line petition and the plan is also opposed by St Asaph's City Council.
"We just do not think it will be a good thing for the community and because of the extra pressure it will put on schools and GP surgeries," said Mayor Colin Hardie.
Tony Thomas, Denbighshire's cabinet member responsible for housing, said all councils had to assess the accommodation needs of Gypsies and travellers.
"We have spent months considering suitable pieces of land across the county and the Green-gates Farm East location has been identified as a possible suitable location.
"We want to emphasise that no decision has been made," he said.
An informal drop-in session is being held at St Asaph Library on between 14:00 and 19:00 GMT on Tuesday followed by a public meeting on Thursday at Theatr Elwy at Ysgol Glan Clwyd.
Related Internet Links
The BBC is not responsible for the content of external sites.