Hedd Wyn: Yr Ysgwrn house wins RICS conservation award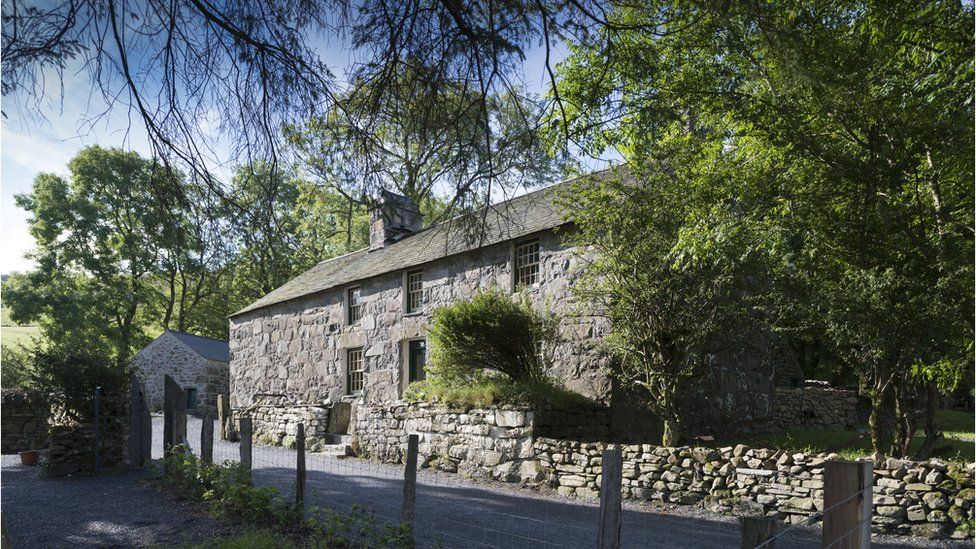 The former home of one of Wales' most famous poets has beaten buildings such as Canterbury Cathedral to win a conservation award.
Yr Ysgwrn, near Trawsfynydd, Gwynedd, was home to Ellis Humphrey Evans, aka Hedd Wyn, in the early 20th Century.
The farmstead, which celebrates his life and achievements, has been named the best building conservation project in the UK.
The award was given by the Royal Institute of Chartered Surveyors.
The £3m project, which was completed in May 2017, saw the farmhouse renovated along with the black chair awarded at the National Eisteddfod a few weeks after the bard's death in July 1917, which was originally carved by a Belgian World War One refugee called Eugeen Vanfleteren.
An exhibition and visitors' centre was also built to mark the impact of the war on the community.
Wyn was killed on the first day of the Battle of Passchendaele in Belgium.
Judges said of the scheme: "The conservation of this humble dwelling in such a remote area with its view across Snowdonia provides a much more powerful understanding of its significance in cultural and literary contexts as well as the historical juxtaposition with the horrors of the Great War that might otherwise have been lost."
The house was one of 12 regional winners in the conservation category, which also included Canterbury Cathedral, Delapre Abbey in Northampton and Belfast's Tropical Ravine.