World Aids Day: HIV stigma needs to end says patient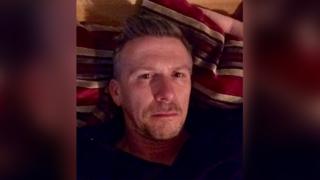 "There's still a lot of stigma attached to HIV in Wales, and I don't understand why that is."
Dan Jones, 43, was diagnosed with HIV in 2010 as he prepared to have a baby with a close friend.
He found out when he went for a routine check-up, and was left devastated by the result.
Mr Jones is speaking out about the stigma surrounding HIV on the 30th anniversary of World Aids Day.
In 2016, 141 people in Wales were diagnosed with HIV. It accounts for 1.1% of all sexually transmitted infections.
Welshman Terry Higgins, from Pembrokeshire, was one of the first people in the UK to die from Aids. A charity named after him, the Terrence Higgins Trust, is now working to dispel the stigma around HIV.
Cardiff resident Mr Jones lived in Australia between 2006 and 2008, where he believed he contracted the condition.
"I hadn't been for a check-up in a while, but I didn't think that anything was wrong," he said. "I got a bit complacent I think. You expect these things to happen to other people, but not to you.
"I used to work around mental health so I knew people who had HIV, but it was very different being diagnosed myself. One half of my brain could process it, but the other half was doing a great big salsa over it all.
"Being diagnosed is incredibly isolating and it can take years to come back into your own skin. It's a bit like grieving your life.
"I grew up in the 80s where anything to do with being gay was bad, so I did link to that. It drove me back into the proverbial closet, with stigma and shame attached."
At the time he had been planning to have a baby with a close friend, Tara Kent, who suffered with endometriosis.
"It was a bit of a now or never situation, and she really wanted to be a mum. After the diagnosis, we didn't speak for four years because I felt guilty and that I had let her down, and she was dealing with her own issues."
He told his other friends about the diagnosis immediately and his mother found out some years later.
"My friends were fine and one of the bizarre things was that because they were ok with it, I felt that I couldn't not be ok with it," he said.
"I decided a few years ago to put out a Facebook post on World Aids Day to tell people what had been going on. I spoke about it with my mum then too."
Mr Jones takes three different types of medication every day to manage his condition, and has tests every six months. The medication means the levels of the virus in his system are undetectable.
"It's a bit like having a child in a way," he said. "You know you have to take care of it and take those pills every day. In the beginning, because I didn't feel unwell at all, they represented this huge almighty mess I found myself in.
"I was having issues with it again last year and stopped taking my medication for a period, so my immune system lowered and I developed a form of HIV-related cancer.
"Even though I had been back on my medication for six months, it had developed during the window when things weren't ok. Thankfully it was isolated and removed. That was a massive wakeup call."
Despite being open about his condition, he believes Wales still has some way to go in dispelling the stigma around HIV.
"Charities like The Terence Higgins Trust find it difficult to get people to engage with them because there's still a lot of stigma attached and I think that some people feel if they get involved, they'll be attached to HIV," he said.
"Wales is pioneering in research for HIV treatments, but I think other charities, like mental health charities, are generally more well supported.
"Being judged for having HIV is dismissive of the journey behind how a person got there. That's not right, and it's actually incredibly cruel.
"It's 2018 and the wider community needs to wake up and understand that."
A spokesman for the Terrence Higgins Trust said: "Medical advances have come on leaps and bounds since 1982, and today, people who are diagnosed with HIV and effective treatment can expect to live as long and healthily as anybody else. They also cannot pass the virus onto partners.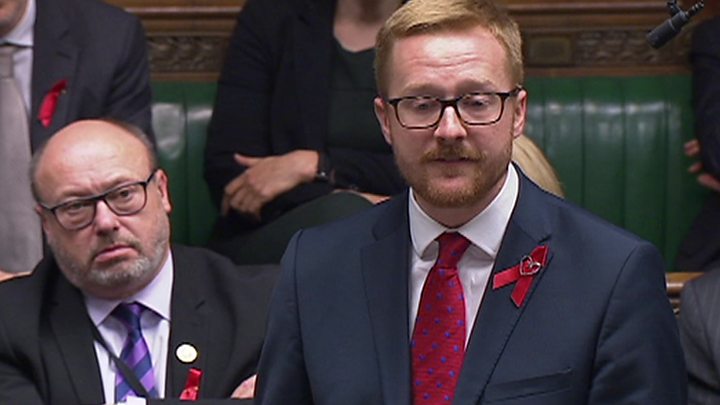 "We now have a range of tools available to end HIV transmission in the UK - regular testing, treatment as prevention, condom-use and HIV prevention pill PrEP. This means that ending HIV in time for the global target of 2030 should absolutely be in sight for us.
"For Wales in particular, there are still high rates of late diagnosis, and so it's vital we work to increase awareness of access to HIV testing."