Delays assigning guide dogs 'because of instructor shortage'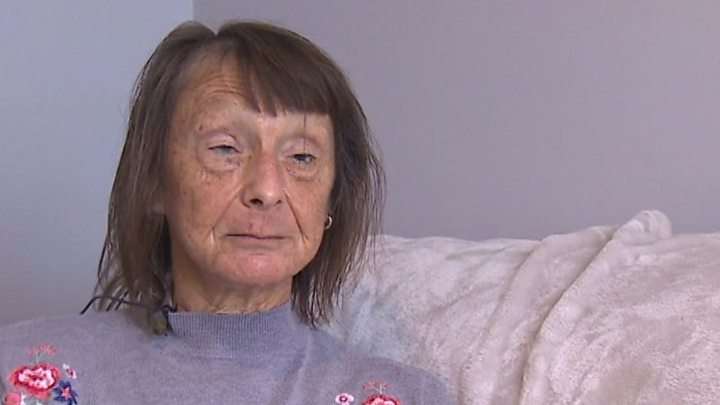 People with visual impairments face delays getting a guide dog because of a shortage of instructors, a charity has said.
In Wales there are about 20 people on the waiting list. One woman has been without a guide dog for 16 months.
Rowena Thomas-Breese, 58, of Old Colwyn, Conwy, said: "I feel like I've had my wings clipped."
Guide Dogs Cymru said there was not a shortage of dogs, but experienced staff were needed to train them.
There are currently about 5,000 guide dogs in the UK. The process of training them takes about 18 months as well as costing £55,000 over the course of the animal's lifetime.
Mrs Thomas-Breese, who lost her sight at the age of 32 due to complications with diabetes, said the service had provided her with a lifeline.
"I've always been independent, but now I can't go anywhere without asking for help," she said.
"I've never been one of those people who can just stay in or simply pootle down to the shops once a day. A guide dog is more than just a pet or a friend, they are crucial to me having a life and also keeping me safe."
Last year, she was given a new guide dog called Emma after her old one was retired.
Things were going well until she came back from taking part in the World Transplant Games, in Spain, last July.
The former swimming instructor, who underwent a kidney and pancreas transplant in 1996, said: "Emma stopped responding to instructions. I remember on one occasion we'd gone out to town and she just wouldn't move - I had to be rescued in the end because I was stuck."
When Emma did not respond to extra training, the retriever was officially retired in March - although her owner said she had "given up the ghost" long before then.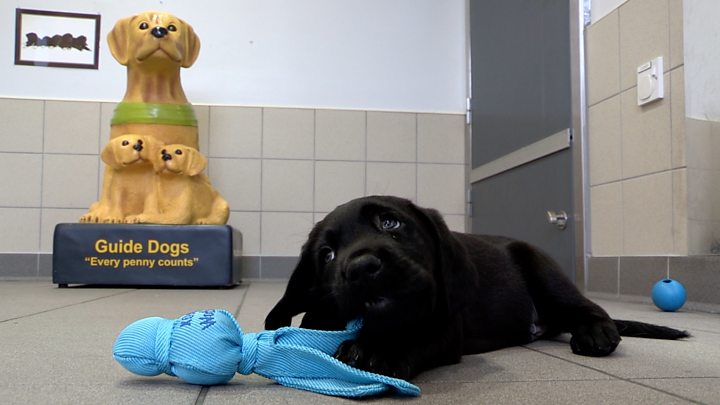 Although Emma has since stayed on as a pet, Mrs Thomas-Breese is still waiting for a new guide dog.
"I can't really fault the charity Guide Dogs, they have tried to do their best. I appreciate they can't just magic up a dog," she said. "But at the same time it's been a very tough time - and I know there are other people in similar situations."
Gwynfryn Jones, 65, from Caernarfon, has been without a guide dog since August.
"When I go out, I now have to feel my way around using the walls and I've nearly fallen a few times because the pavements are uneven," he said.
"When I had my dog Nelson, I used to be able to go to so many different places, but I just don't feel comfortable anymore."
Jonathan Mudd, head of Guide Dogs Cymru, said they would love to quickly provide a guide dog for all those who needed one.
"There isn't a shortage of dogs, but dogs, like people, are individuals and it does take experienced staff to match them appropriately and train them," he said.
"It's a specialised role that requires skill and dedication and Guide Dogs sets exacting standards.
"Every trainee instructor completes a three-year apprenticeship before qualifying.
"We are aiming to do more, but it will take time."