Powys council lottery backed to fund good causes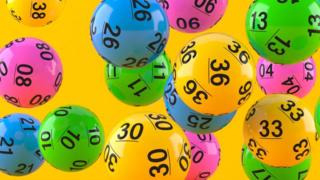 Charities and voluntary groups in Powys could be among the winners as council bosses back plans for a local lottery.
Council leader Rosemarie Harris said it could raise up to £60,000 a year for causes the cash-strapped authority could no longer fund from its budget.
Stephen Hayes, cabinet member for adult services, said he feared adding to the burden of gambling addicts.
But Myfanwy Alexander, responsible for education, said council lotteries in England had not caused new problems.
The Powys cabinet - a coalition of independent and Conservative members - voted in favour of the scheme on Wednesday despite reservations from some members.
The meeting heard that community groups told cabinet members at this week's Royal Welsh Winter Fair at Llanelwedd they were "excited" by the idea.
Gatherwell, which runs a lottery at Aylesbury Vale District Council in England, will be invited to run the lottery in Powys.
Tickets would be bought online and cost £1 with a maximum jackpot of £25,000 for matching all six numbers.
A report to the cabinet said 60% of the proceeds of ticket sales would go to good causes, compared to 28% in the National Lottery.
Ms Harris said she saw the lottery as being "very much like a raffle".
She added: "We are in a state of reduced funding and for some years it has become increasingly difficult for us to provide grants to any community groups."
The council is hoping to start the lottery in early spring and it would be the first to be run by a local authority in Wales.