Three 18-year-olds seriously injured in Pontardawe crash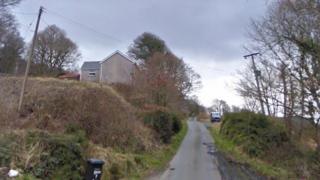 Three young men remain in hospital after a car crashed into a tree near Swansea, police have said.
The 18-year-old driver of a green Rover 25 that crashed on Gellyfowy Road, Pontardawe, on Saturday, is still in critical condition at University Hospital of Wales, Cardiff.
Two passengers, both also 18, remain in Morriston Hospital, Swansea, with serious injuries.
A fourth passenger, 19, has since been discharged.
South Wales Police is appealing for witnesses.