Christmas: Rail passengers face disruption entering or leaving Wales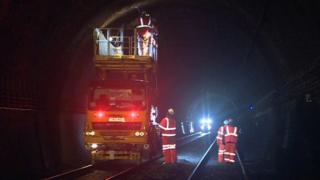 Passengers heading in and out of Wales around Christmas and new year face huge disruption as the multi-billion pound upgrade of the UK railways continue.
Travellers leaving or arriving in Wales from London, Cheltenham and England's south coast have been told to travel early and check their journey.
The Severn Tunnel between England and Wales shuts from Christmas to new year.
London stations serving Wales will also close on Sunday, Christmas Eve and 30 December.
No trains run anywhere on Christmas Day or Boxing Day but nationwide bus companies National Express and Mega Bus will operate.
"Some are saying it's the worst Christmas period for train passengers," said rail campaigner Bruce Williamson.
"But it's a case of short-term pain for long-term gain as this isn't just maintenance, the railway network is having a significant upgrade."
In north Wales, Virgin trains will not run to or from Holyhead and Wrexham on Christmas Eve, 27 December and 30 December due to work at London's Euston station.
The Holyhead services will start and terminate at Crewe.
In south Wales, the £2.8bn project to electrify the south Wales mainline between Cardiff and London Paddington - due to be completed in 2019 - will see the Severn Tunnel closed between Christmas Day and New Year's Day.
Paddington station will also be closed on Sunday, Christmas Eve and 30 December as Network Rail carries out a £25m upgrade so services will start and stop at Reading.
There will also be no direct trains between south Wales and Portsmouth over the festive period with two bus replacements needed - between Newport and Bristol and Trowbridge and Warminster.
The electrification work around Severn Tunnel Junction will mean there is no Cardiff to Taunton service between Christmas and the new year - while a bus will replace trains between Newport and Gloucester.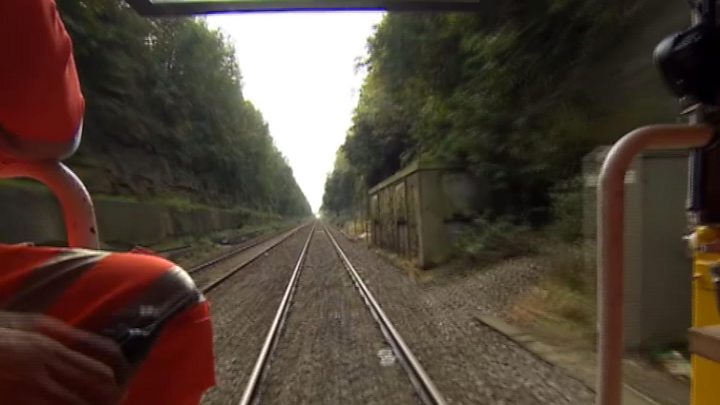 Work will also affect Valley Lines services in and out of the Welsh capital over Christmas.
"No passenger likes bus replacement services," added Mr Williamson, of Railfuture passenger group.
"We appreciate the disruption will impact on passengers but the work has got to be done at some time or the rail network will come to a grinding halt."
Although national bus companies National Express and Mega Bus will be operating, local services will not run Christmas Day but some run a reduced service on Boxing Day - except Arriva Bus in north Wales.