Guinness World Records: Harlech street could be world's steepest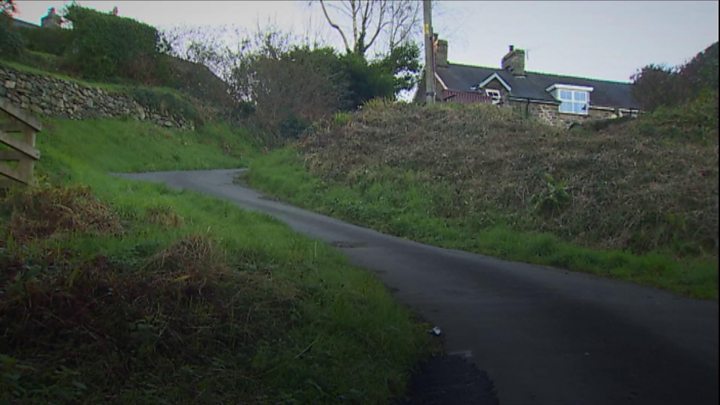 A street in north Wales could soon be recognised as the steepest in the world, with official measurements set to be taken.
The title is currently held by Baldwin Street in Dunedin, New Zealand, which has a gradient of 35% at its steepest.
But residents of Harlech in Gwynedd, believe Ffordd Pen Llech, near the town's famous castle in Snowdonia, is steeper at 36%.
Measurements will be taken on Wednesday and sent to Guinness World Records.
But confirmation on whether a new record has been set will not be given until later in the month.
However, Gwyn Headley, who is behind the attempt, is confident.
"I was driving down it in the summer when it struck me how steep it could be," he told BBC Radio Wales' Good Morning Wales programme.
He started researching and found it was the steepest street in Great Britain, but different methodology was used to calculate the world's best in New Zealand.
In a submission to Guinness World Records last September, the residents claimed Ffordd Pen Llech has a one in 2.73 gradient at its steepest part, compared with the current record holder's 2.86.
Mr Headley joked news of attempts to take the title had not gone down well in New Zealand, where the rivalry had been receiving media attention.
He added: "We suspect they are steepening the street. It may not be the only record they lose this year (referring to the Rugby World Cup in September)."
Most of the houses are at the bottom of Ffordd Pen Lech, with shops at the top, meaning locals can keep fit collecting their groceries each morning.
The record attempt was organised after Mr Headley got in touch with surveyor Myrddyn Phillips.
His work usually involves carrying out similar work on mountains and hills to see if they are as high as map data suggests and if they need to be reclassified.
He will use GPS equipment, similar to a Sat Nav, to measure points on the steepest ten metre section.
"And get very tired walking up and down the street," he joked.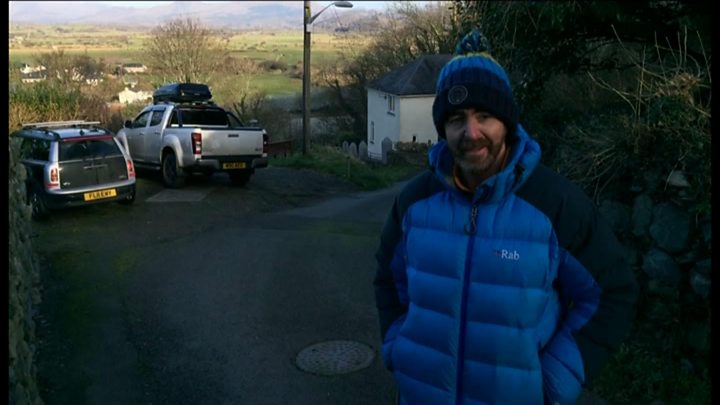 Guinness World Records sets out a definition for the steepest street.
It is based on its maximum gradient over a ten metre span, comparing the vertical rise to the horizontal distance.
The street or road is also defined as a public thoroughfare that is commonly used by the public, who are able to drive vehicles across it.
Results will be sent to Guinness World Records and it could take a few weeks for them to be analysed before residents will know if they are successful.