Welsh traffic commissioner to move to Wales office after two years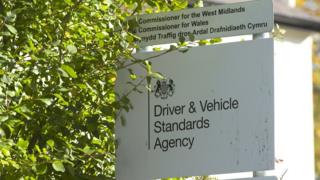 The Traffic Commissioner for Wales's move to a Welsh office is "imminent", more than two years after he was appointed.
Nick Jones will be based in Cardiff, with three members of staff in Caernarfon, the Welsh Government said.
The delay in the move had previously been criticised by AMs, with one saying the office "was not fit for purpose".
Mr Jones previously covered both Wales and the West Midlands from an office in Birmingham.
A Welsh Government spokesman said: "We have worked closely with Traffic Commissioner Nick Jones to facilitate a new office for him in Cardiff, which is imminent, while the commissioner will have office and meeting facilities in the Transport for Wales premises that are being constructed in Pontypridd, when that is completed.
"We are also working with the commissioner to secure suitable premises in the Caernarfon area for use by three bilingual support staff."
Siân Gwenllian AM and Hywel Williams MP for Caernarfon welcomed the news that Mr Jones is looking to establish a base in the area.
"We are pleased the commissioner recognises the importance of bilingual working and the Caernarfon area, with its high concentration of Welsh speakers, is well-suited to providing the fully bilingual services expected from the holder of a publicly-funded post in Wales," they said.