Q&A: Cwm Taf maternity problems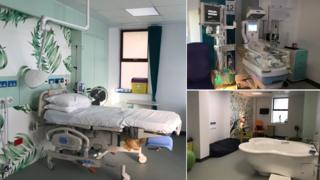 A major independent review gave a damning verdict on maternity services in Cwm Taf Morgannwg health board.
It followed concerns that emerged in late 2018 that women and babies may have come to harm because of staff shortages and failures to report serious incidents.
The review by experts from two royal colleges was in addition to the health board's own investigation. Maternity services in Cwm Taf are now in special measures and an independent panel is to drive improvements.
How many incidents are we talking about?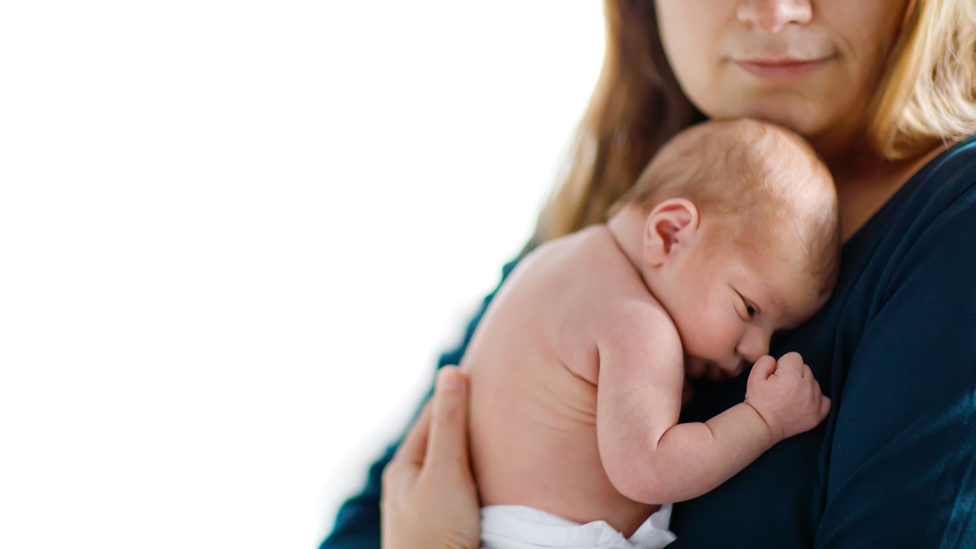 Getty
Cwm Taf maternity review
In numbers
150cases from 2016-2018 reviewed so lessons can be learnt

43existing cases part of the investigation

25serious cases part of the initial inquiry

30%of improvement plan delivered so far
Source: Cwm Taf independent panel, October 2019
The health board's own investigation looked at 43 cases, including 25 serious incidents. Of these initial cases, 20 were at the Royal Glamorgan Hospital in Llantrisant and 23 at Prince Charles Hospital in Merthyr Tydfil. The serious incidents include eight stillbirths and five deaths shortly after birth, all between January 2016 and last September.
They came to light after concerns were raised that staff had not been reporting serious incidents.
The health board said it faced "extreme" staff shortages and was urgently trying to make improvements.
But the review team cast doubt on the ability of the health board to make changes, without more support. It said it was "dismayed" that an internal report, written by a consultant midwife, highlighting many safety concerns last September was not acted upon, "thereby continuing to expose women to unacceptable risks".
A consultant midwife also identified 67 stillbirths, going back to 2010, which had not been reported by the health board.
The independent panel decided to widen its scope to look at 350 cases of women who were transferred out of the health board area.
In October 2019, the panel said it was looking at a total of 150 cases between 2016 and 2018 - including the 43 cases initially investigated. There is still scope to look back at further years.
Who has been investigating?
The health minister Vaughan Gething ordered an "independent external review" by the Royal College of Obstetricians and Gynaecology and the Royal College of Midwives last October.
Its findings, published in April 2019, were damning and found services "under extreme pressure" and "dysfunctional", while mothers had distressing experiences in how they were treated.
Cwm Taf's maternity services were placed in special measures and the independent panel overseeing changes has indicated as well as looking back in detail at past cases it wants to ensure improvements are robust and look at lessons that could be learned across Wales.
Have any changes been made already?
The royal colleges review team ordered urgent action after visiting hospitals in January 2019 - finding "a number of immediate quality and safety concerns".
Measures included more cover by doctors, strengthened processes for flagging up problems and more support for junior doctors. Cwm Taf now says these have all been completed.
Meanwhile, a separate unplanned visit by health inspectors found "significant" maternity staff shortages.
What about parents?
The review's parallel report on how families were dealt with was perhaps the most powerful testimony on the problems at Cwm Taf.
Mothers were said to have been ignored or made to feel worthless.
They spoke of being ignored or patronised.
One mother said: "I want having a baby to be a good experience. It's ruined it."
There was the case of Sarah Handy, who was sent home from hospital in pain with laxatives, before giving birth prematurely at home. Her daughter died.
Chioma Udeogu's daughter was delivered stillborn after failings in her care at the Royal Glamorgan hospital in January 2017. An internal investigation has already found midwives failed for 12 hours to carry out antenatal checks on Mrs Udeogu, an engineering student at the University of South Wales at the time.
"I believe that if I was properly monitored in the hospital I wouldn't have lost her," she said.
Jessica Western, from Rhoose, in the Vale of Glamorgan, said she was not listened to when she could not feel her baby move in the month before the birth.
Her daughter Macie died in March 2018, 19 days after she was born.
"I'm only young and I do want to have more kids eventually, but I'm not prepared to put myself through a pregnancy if this could happen again," she said.
Another, Monique Aziz, from Coedely, Rhondda Cynon Taff, whose baby son died days after leaving hospital, said: "I just want to know if he would have still been here if things had been done differently."
What else has been happening?
In the background, there have been long planned changes in how maternity services are organised.
From March 2019, doctor-led care for mothers in labour or for babies needing specialist neonatal care is now only provided on one site - Prince Charles Hospital. The Royal Glamorgan still has a 24-hour midwife unit for less complicated births and will continue to provide all antenatal services, clinic appointments, scans and tests during pregnancy.
The changes follow long-standing concerns that specialist maternity staff had been spread too thinly. The health board says those changes will help address challenges, including over staffing.
After the critical report, the health board's chief executive went on sickness leave and then resigned in August 2019.
Stress and sickness absence was reported to be an issue among midwives, in the aftermath of the review
How far back to those concerns go?
The fragility of maternity services in the area can be traced back for at least a decade. In a review in 2011 the Wales Audit Office raised concerns about staffing, skill mix and absences and the health board's ability to deliver maternity services on two sites.
Concerns about the quality of maternity care were also at the heart of a controversial plan in 2014 to centralise some specialist services in fewer hospitals along the M4 corridor. It recommended moving doctor-led care for mothers and children (along with A&E) from the Royal Glamorgan hospital.
Cwm Taf health board initially rejected the plan and several months of wrangling followed.
Four years later, the proposals on maternity services are only now being finally implemented.
What is the independent panel doing?
The chairman Mick Giannasi - who has a track record going into troubled organisations, like Anglesey Council and the Welsh Ambulance Service - will bring in clinical expertise. He is also setting up a system so families can be involved and kept fully informed.
His brief is to:
Oversee improvements in maternity services
Review cases over a potential 10 years - the 43 cases highlighted by the initial inquiry (2016-18) and then looking at the previous six years and possibly a further two years
To engage with mothers and families to ensure their voices are heard. More complaints have been made since issues came to light.
Learn lessons for Cwm Taf and maternity services elsewhere.
In a progress report in October 2019, the panel said there had been progress - around a third of the action points in the improvement plan had been delivered - but a "significant amount of work" still needed to be done.