Swansea Bay City Deal: Neath Port Talbot Council could pull out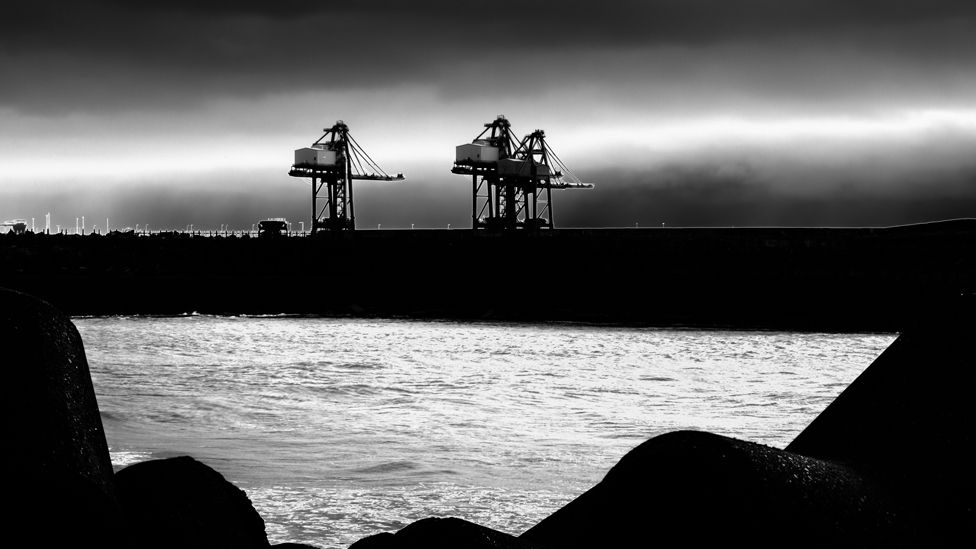 A council could pull out of the £1.3bn Swansea Bay City Deal within six months unless it starts to deliver projects.
Neath Port Talbot council has asked the other three councils involved - and the UK and Welsh Governments - to radically change approach.
It follows two critical reviews into how the city deal has been operating.
At the meeting, council leader Rob Jones was granted the power to remove the council from the deal, if no agreement can be reached to persuade it to stay.
It was signed two years ago by Theresa May and is aimed at stimulating economic growth in a region stretching from Pembrokeshire to Port Talbot.
It brings together four councils, two health boards, two universities and business, supported by a mix of public and private money.
The package of investments is estimated to be worth £1.8bn and it is looking to create 9,000 jobs over the coming years.
The Swansea Bay programme has identified 11 different projects involving life sciences, energy and technology.
The report from council chief executive Steven Phillips said there was no immediate prospect of it supporting a project involving Swansea University due to ongoing disciplinary proceedings.
It said recent events "hardly instil confidence" in its governance system and, with limited resources, the council could not continue to support city deal projects when it had other priorities.
Given the amount of excessive bureaucracy involved, there was a "case for abandoning it completely rather than attempting to refine it", it added.
Despite huge investment of time and resources, "not a penny has been spent" on the projects so far and this could not continue indefinitely," the report said.
"Recriminations are pointless but lessons must be learnt.
"We want the city deal to deliver but... we do not believe it will without a radical overhaul, of the projects in particular."
The power station project is already progressing with 16 homes being developed in Neath, where the buildings can generate, store and release their own energy.
Mr Jones said: "The last few months have been difficult for the city deal. The council now believes that a different approach is essential to securing real progress two years after the deal was signed and four years after work on it commenced."
Councillor Rob Stewart, chairman of the city deal joint committee, said all recommendations arising from the two recent reviews into the programme had been accepted and detailed work was ongoing.
"Among the recommendations that's been accepted is more flexibility in the city deal programme, which aligns with our consistent request to bring new projects into the city deal if they're beneficial to the region," he said.
Mr Stewart added that they were hopeful that business cases for the Yr Egin and Swansea city and waterfront digital district projects would be approved by the UK and Welsh governments as soon as possible.
"All parties remain committed to delivering the city deal, and regional councils are already working to bring forward the second tranche of projects," he added. "Neath Port Talbot, Pembrokeshire and Carmarthenshire are doing that now, with the aim of business cases being submitted for approval in coming months."
The UK government said both governments had reiterated their commitment to the deal "and we stand ready to release funding to projects which demonstrate confidently that they are fit for purpose and can provide value for public money".
Related Internet Links
The BBC is not responsible for the content of external sites.