North Wales heavy rain weather warning lifted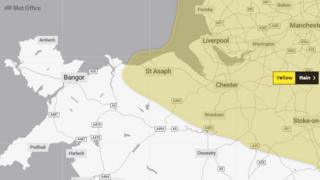 The Met Office weather warning for persistent heavy rain across parts of north Wales has been lifted.
It originally said there could be thunderstorms, which could see up to 40mm (1.5in) of rain within a few hours on Wednesday.
A separate warning for thunderstorms on Wednesday was also lifted by the Met Office.
The yellow alert currently covers northern England.