We Fight Any Claim in Cwmbran to shed further 120 jobs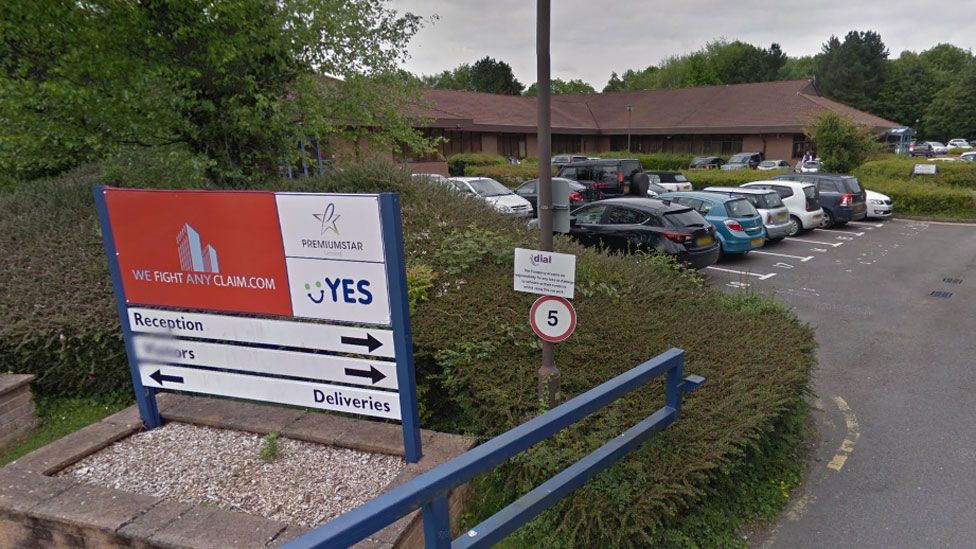 A further 120 jobs are to be lost at a claims management call centre, bringing the total to 250.
We Fight Any Claim (WFAC) in Cwmbran, Torfaen, said banks were "thoroughly unprepared" for the 29 August deadline for mis-sold payment protection insurance (PPI), which had "severely affected" its income.
On Thursday it said bank "inaction" had led to the further job losses.
It said 150 of its 400 staff would remain at the company.
Maria Hurley, who has worked at the site for two months, said: "It's hard. There are people who've been there for years. It's very hard.
"The staff are a good bunch. It's the time of year, it coming up to Christmas. We just didn't see it coming. "
'Try and shift the blame'
Richard Thomas, chief executive of We Plan Group, which provides the staff and facilities to WFAC, said: "The banks have failed to take account of the expected increase in the volume of PPI claims, despite all the publicity around the PPI deadline.
"The inaction by the banks is having an impact not only on the hundreds of thousands of customers still waiting for their compensation, but also us and our employees.
"Once again we are entering into consultation with our staff and will do everything in our power to minimise the compulsory redundancies."
The announcement was criticised by officials at the GMB union.
"The company can try and shift the blame as much as they like, but the buck stops with management - they should have been prepared for a scenario like this," said GMB regional organiser Nicola Savage.
"GMB will fight tooth and nail to protect our members' jobs. We will fight for every claim, and our members should not be forced to bear the brunt of the board's failure to plan."
Torfaen MP Nick Thomas Symonds said he had been in regular contact with the company in recent weeks, in a bid to avoid redundancies.
"It's a substantial number of jobs that we are talking about that are local to Cwmbran," he said.
"I don't want to see any jobs going in my constituency."