Joshua Hoole: 'Very serious failings' in soldier's death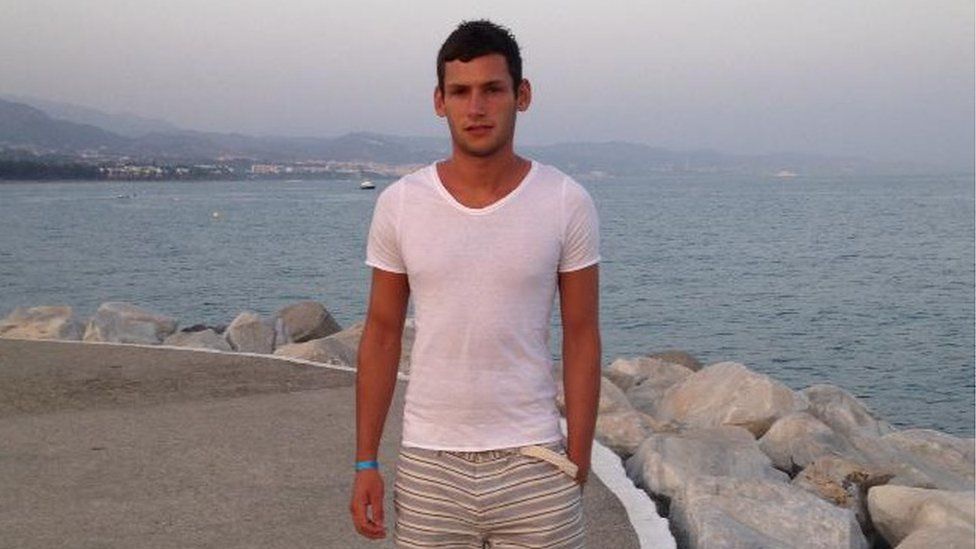 A coroner has "grave concerns" about the Army's "ability to learn from previous mistakes", an inquest heard.
Cpl Joshua Hoole, 26, from Ecclefechan, Dumfries and Galloway, died after a fitness test in Brecon, Powys, on 19 July 2016.
Senior Birmingham coroner Louise Hunt outlined "very serious" failings.
She said his death was caused by a "combination of factors" and recorded a conclusion of sudden arrhythmogenic cardiac death.
Cpl Hoole, who had previously been deployed to Afghanistan and was described as "fit, capable and determined", died within an hour of collapsing 400 metres (1,300 ft) from the end of an annual fitness test (AFT).
The inquest heard it was the hottest day of the year and of the 41 soldiers taking part, 18 dropped out, collapsed or were withdrawn.
Thee years before Cpl Hoole's death, L/Cpl Edward Maher, 31, L/Cpl Craig Roberts, 24, and Cpl James Dunsby, 31, died after a trek during which they carried up to 27kg (4st) on their backs of on one of the hottest days of 2013.
At an inquest into their deaths, the same coroner concluded there had been a lack of awareness about key health and safety documents, including one called JSP 539.
Highlighting the Army's "continuing" failure in that field at Cpl Hoole's inquest, Ms Hunt said she would be sending a report to prevent future deaths to the defence secretary.
"I consider the continuing lack of awareness and failure to follow up to be a very serious failing which directly impacted on the safety of the AFT.
"The failure of the Army to learn from previous mistakes is a very concerning matter for me.
"It is a matter of grave concern for me I am raising the same concerns - I really want to give a message to the Army."
Acknowledging the presence of relatives of the reservists who died in 2013 alongside Cpl Hoole's parents, she said: "They need to think about how to learn from things that have happened, because I also know there are others here feeling this very hard, knowing perhaps the only comfort they had from their inquest was something might change, and we're sitting here and it hasn't changed."
Speaking after the inquest, Cpl Hoole's father Phillip Hoole urged the Ministry of Defence (MoD) to improve the way it communicates with grieving families.
Mr Hoole, from Carlisle, said he had made a "number of recommendations", many of which he said the MoD had acted on but had "not had the common decency to acknowledge this".
He added: "I hope now that the inquest is over they will approach me and have a meaningful conversation regarding not just those failings, but how they can make improvements when they communicate with families going through the grieving process who ultimately just want honesty so they can start to get some form of closure."