M4 traffic: 14-mile queues after hay bales shed in Cardiff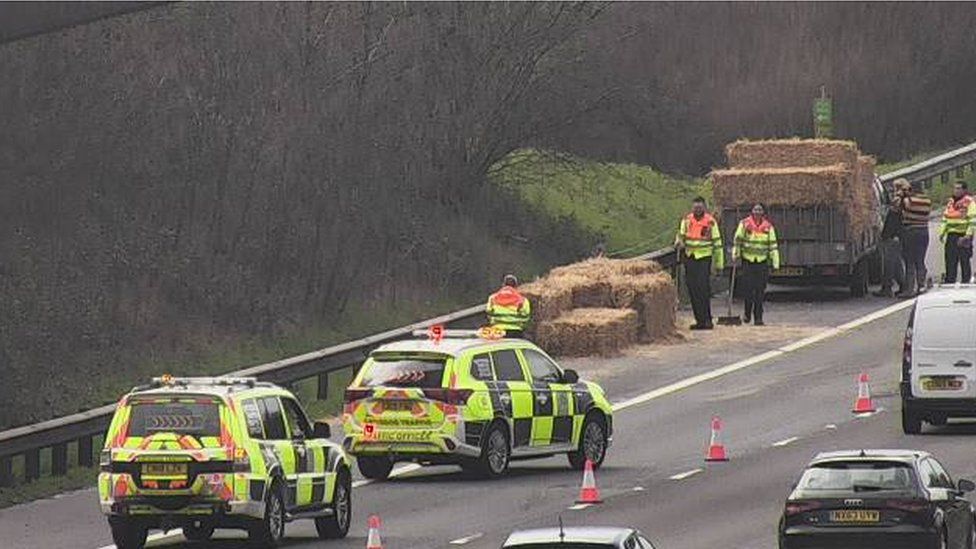 Traffic was left is queuing for 14 miles on the M4 motorway after hay bales fell off a vehicle in Cardiff.
Highway officials had to close one lane westbound between junctions 29 to 30 to clear the route.
However, high winds on the motorway and restrictions on the M48 Severn Bridge meant there were 16-mile queues westbound on Friday evening.
Traffic Wales cameras suggested travel time between the M49 junction 22 and junction 26 at Malpas was 50 minutes.
One lane has been closed on the Severn Bridge with congestion in both directions and matrix speed signs set to 40mph.