Digital bank Starling to create 400 jobs in Cardiff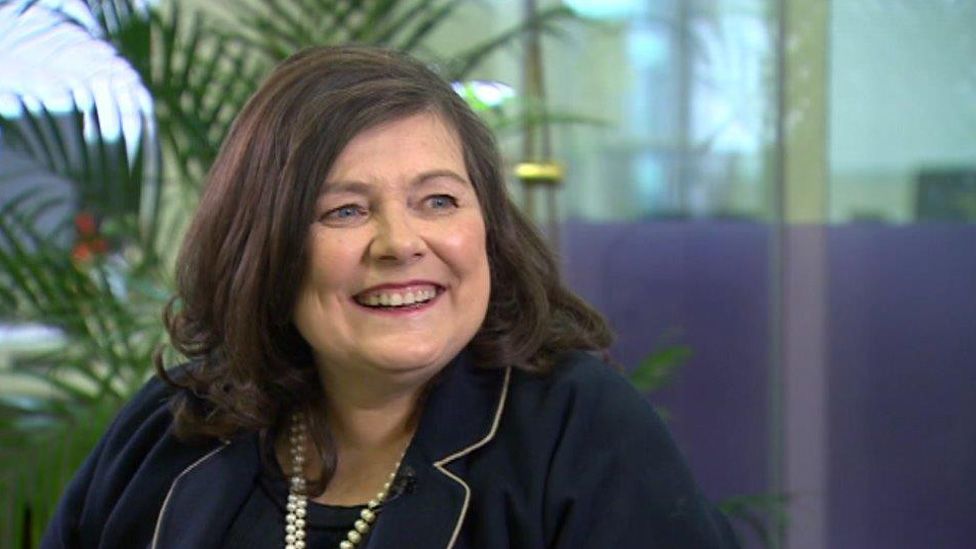 The digital bank Starling is to create 400 new jobs in the centre of Cardiff.
It said it was going to recruit all 400 posts in data science, fraud and customer service this year, with plans to employ more in future.
Anne Boden, a steelworker's daughter from Swansea, set up the new style bank in 2014 after having a successful career in high street banking.
Starling has since grown to employ 800 people in London and Southampton, offering personal and business banking.
The bank, which has 1.3 millions accounts, is taking office space at Brunel House in the centre of Cardiff.
Ms Boden said: "The Welsh tech sector is one of the fastest digital economies outside of London, and continues to grow. Cardiff is also a bright, dynamic and entrepreneurial city with a supportive ecosystem which we are looking to tap into as we continue to grow our business and personal accounts.
"We believe that London's success as a fintech hub should enable it to spread wealth and jobs throughout the UK and the wider economy. That's exactly what we're doing with this office in Cardiff."
The bank said it was not receiving any financial support from the Welsh Government for the investment.
Economy Minister Ken Skates welcomed the announcement, saying Wales' fintech sector - developing technological innovation in the financial industry - was "thriving".
"As a government, we can be rightly proud of our role in growing the financial and related professional services sector in what is a very competitive global business environment," he added.
There are now 130 so-called fintech and financial services companies in Wales, many of them firms that started up here.
Dr Richard Theo, who founded both ActiveQuote and Wealthify in Cardiff and set up industry body Fintech Wales, said every one of those companies would have unfilled vacancies in digital skills.
"It is trying to make sure that schools careers discussions include fintech and financial services and students are able to follow those areas at university," he said.
"I see no reason why Cardiff can't be the second centre in the UK for fintech and financial services, but we need to balance skills with demand."