Cardiff explosive substances arrest: Man, 54, released on bail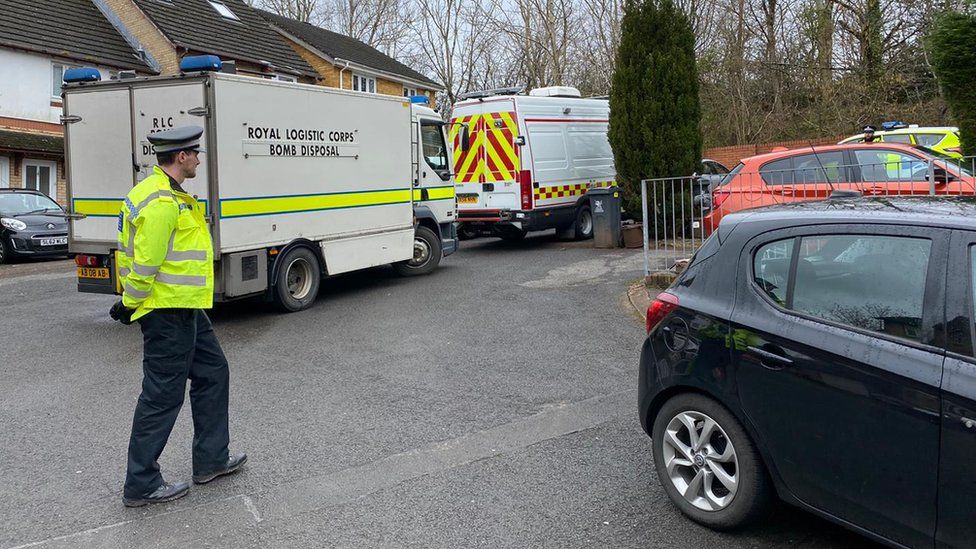 A 54-year-old man has been released on bail after being arrested in Cardiff on suspicion of offences under the Explosive Substances Act 1883.
South Wales Police said officers from the Welsh Extremism and Counter Terrorism Unit (WECTU) were involved in the arrest in Thornhill on Friday.
The man was taken to Bridgend's Queens Road Police Station before his release on Saturday.
A police statement said there had been "no risk to neighbouring properties".
Simon Jones, a resident from the estate where the arrest was carried out, said: "The bomb squad came in a big, armoured vehicle, and you don't get that in Thornhill every day."
South Wales Police urged members of the public to be aware of government regulations applying to certain materials that, "while similar to the contents of fireworks, require a licence to possess".
Related Internet Links
The BBC is not responsible for the content of external sites.