Welsh language: Swansea council criticised over school closure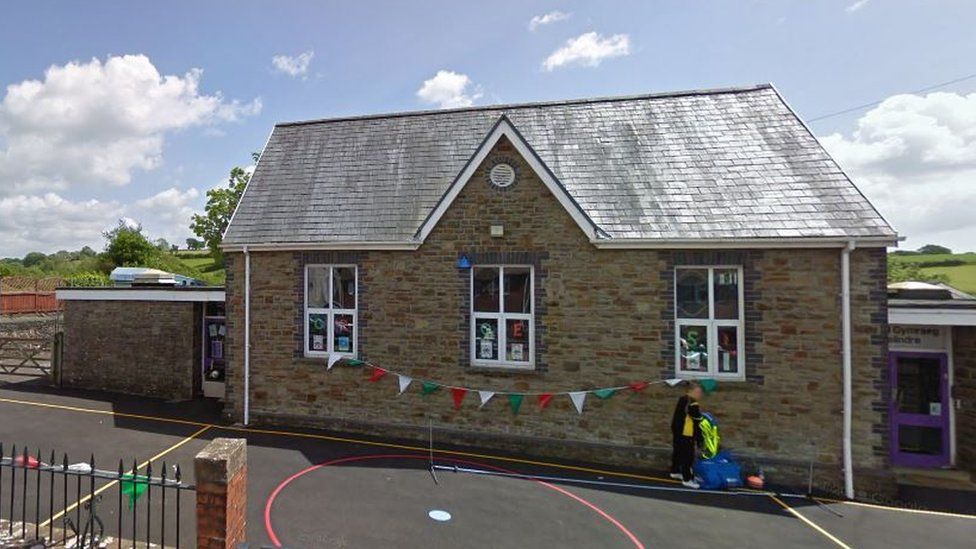 A council has been criticised for failing to consider the impact closing a Welsh medium primary school would have on the language.
Welsh Language Commissioner Aled Roberts found Swansea council broke seven Welsh language standards when consulting over the closure of Ysgol Gynradd Gymraeg Felindre.
An investigation was prompted by a complaint from a member of the public.
A Swansea council spokesman said pupil numbers had declined to just 10.
Mr Roberts said his ruling would not change the outcome for the now closed school.
"But it will ensure that in future they will consider and consult fully on the effect a change in policy might have on the Welsh language."
He found the council had not considered the effect the closure would have on opportunities to use Welsh or sought opinions on the possible effects in a consultation document.
He said the authority had been given enforcement action points it must follow, including amending consultation documents and creating a clear guideline for officers.
The Swansea council spokesman said closing the school was the "correct and proper decision given pupil numbers at the school had dramatically declined to just 10 and only four of these lived in the Felindre catchment area".
"We note the report's findings but we are very disappointed that a number of points raised are for minor technical issues such as a finding of breach of the standard because the hard copies of the consultation document included boxes for English responses and lines for Welsh responses.
"As it turned out no one chose to complete a hard copy consultation in either language.
"He has also raised the issue of not considering the impact of the closure on community events such as the St David's Day Cawl but we are confident such events can continue to take place in the village hall.
"Swansea council is absolutely committed to supporting the Welsh language and growing the number of pupils learning through the medium of Welsh in our schools.
Cabinet members recently agreed investments totalling more than £20m to build two new Welsh medium primary schools while improving and increasing the capacity of another.