Coronavirus in Wales: Business rates relief for small firms announced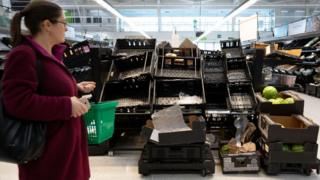 Small businesses will benefit from more than £200m to help them during the coronavirus outbreak, the Welsh Government has said.
Shops, leisure and hospitality businesses will see their rates cut, and in some cases removed.
Ministers have called for further help for businesses from the UK government.
Two people have died out of 136 confirmed cases of the virus in Wales but the real number of cases is likely to be higher.
On Tuesday afternoon, the UK government unveiled a package of financial measures to shore up the economy against the coronavirus impact.
This included £330bn for companies to access finance, support for airlines, a business rates holiday, and help for small firms without insurance. However it is not clear yet exactly how Welsh businesses will be able to access support.
Wales had previously been promised £835m by the UK government in the last week.
The UK government has advised against non-essential travel and told people to work from home.
Earlier in the day while announcing the Welsh business support package, Finance Minister Rebecca Evans conceded that assisting firms with their rates bills "will not be enough to protect them from the severe drop in custom many are experiencing as coronavirus cases increase".
Business rates are devolved in Wales and the Welsh Government is under pressure to match commitments in England to suspend business rates for many shops and cafes for a year.
Economy minister Ken Skates told AMs that Wales is on a "war-footing".
Mr Skates said that the "scale of this challenge is so large and so urgent that only a massive fiscal policy intervention by the UK Government can now help businesses and individuals bear the burden of what is to come".
He said government figures in Monday's Cobra meeting, which he took part in, recognised "that there are businesses and livelihoods which will be perfectly viable again, once coronavirus is over".
Earlier the First Minister Mark Drakeford had written to the Chancellor, Rishi Sunak, urging him to intervene in "an unprecedented way" to save businesses facing "imminent bankruptcy" and to support individuals, including the self-employed, through "equally extensive interventions" to the welfare system.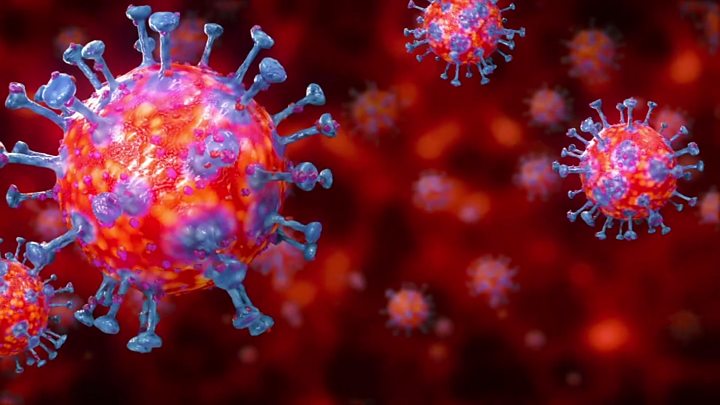 Speaking in the Assembly chamber, Mr Skates warned the Welsh economy could be particularly affected because of the prevalence of manufacturing and the prominence of the automotive, aviation and tourism sectors - industries where home-working is not possible.
He added: "Avoiding a major recession and long-term structural damage to our economy should be the UK government's major economic priority. That requires a genuine, four-nation approach to supporting the economy and the lack of information from the UK Government is currently hampering this effort."
In his letter Mr Drakeford called for:
A tax holiday to all businesses, or at least businesses in key areas.
Urgent arrangements to provide loan guarantees and other forms of finance to businesses to ensure that the productive capacity of the UK is not permanently destroyed.
Innovative forms of funding, particularly using the Bank of England, to be employed to avert an economic catastrophe
A commitment to underwrite the wages of employees who are laid off
A substantial increase in benefit payments for at least a defined period of time
An urgent measure to enable new claimants, including those who are self-employed to access funds without delay
Nationalising strategically important businesses as in the 2008 financial crash
For the Welsh Government's part, it is providing:
Development Bank of Wales equity and loan funding it can make available immediately to otherwise healthy small businesses
A three-month capital repayment holiday from the development bank to the businesses it supports
Retail, leisure and hospitality businesses with a rateable value of £51,000 or less will receive 100% business rate relief
Pubs with a rateable value of between £51,000 and £100,000 will receive a £5,000 reduction on their bill
£100m will be available for a new grant scheme for small businesses
There has been concern from the tourism sectors, including businesses in Pembrokeshire who said the business rate cut did not go far enough.
Welsh Local Government Association leader Andrew Morgan said: "At the moment council services remain open.
"Government guidance states that schools should remain open for the time being."
How many coronavirus cases are there in Wales?
Meanwhile, a group of campaigners have called on the Welsh Government to ban tenant evictions during the coronavirus crisis.
The statement is signed by former Plaid Cymru leader Leanne Wood, Welsh Labour executive member Darren Williams and several trade unionists.
It also says meals on wheels should be expanded and emergency grants given to people in "serious poverty."
The Welsh Government said it would be announcing "a series of measures to help and protect people."
The Plaid Cymru leader Adam Price, who is now self-isolating at home, has called for final year medical students to be fast tracked through their studies, so they can be brought on to the frontline fight against coronavirus.
Mr Price said pressure on the NHS must be "urgently addressed".