Coronavirus: Lack of PPE 'killing' staff says trade union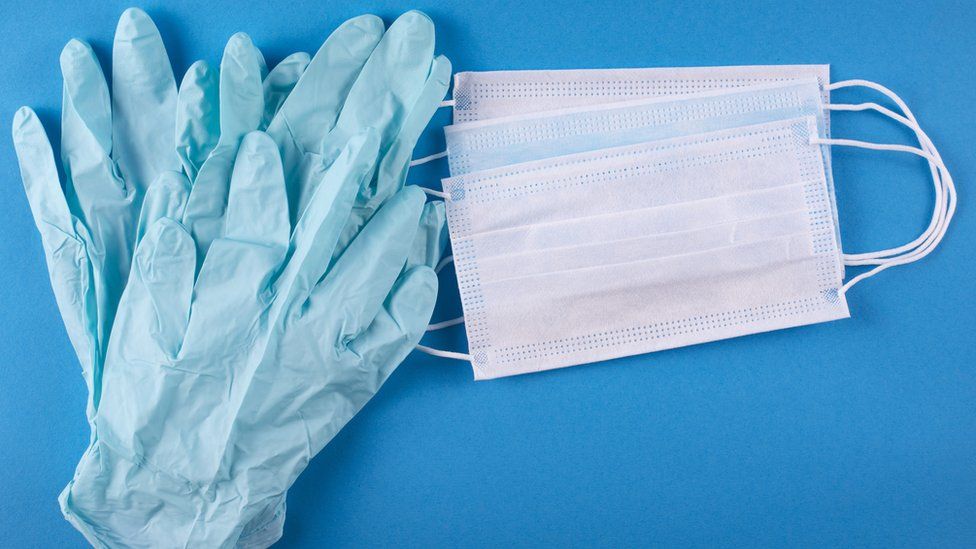 A lack of personal protective equipment is "killing" front-line staff, a trade union has said.
Unison Cymru said one of its members had died from coronavirus and asked the Welsh Government to "urgently" confirm PPE stock levels.
The woman who died was a healthcare worker and mother-of-two from south east Wales, the union said.
The Welsh Government said it was working to ensure people had the right equipment to do their jobs safely.
A spokeswoman added: "We are very saddened to hear of the death of another member of the NHS family.
"We're truly grateful to our NHS and social care staff who are working hard, in difficult circumstances, to care for people with coronavirus.
"So far we have distributed more than 8 million extra pieces of PPE from our pandemic stocks, over and above the usual supplies."
Unison Cymru said the woman who died had been caring for infected patients.
It is not clear how she contracted the virus.
Tanya Palmer, secretary of Unison Cymru, said the union has had "numerous reports" from front-line workers about inadequate levels of PPE in hospitals and care homes across Wales.
It claims the Betsi Cadwaladr health board is due to run out of supplies on Monday, but the health board told BBC Wales this claim was inaccurate.
A spokeswoman for the health board added: "The safety of our staff is of paramount importance to us.
"PPE deliveries are continuing as normal over the bank holiday weekend.
"We are working with a number of local businesses and individuals who have come forward to help ensure our stocks are sufficient and we are extremely grateful for their support."
In a letter to First Minister Mark Drakeford, Ms Palmer said activists were being "inundated" by "scared and anxious workers."
She added: "We need to know urgently, what are the stock levels, where are they being stored and when will they be delivered.
"This is killing our people. We need an honest response now."