Coronavirus: Schools in Wales not reopening on 1 June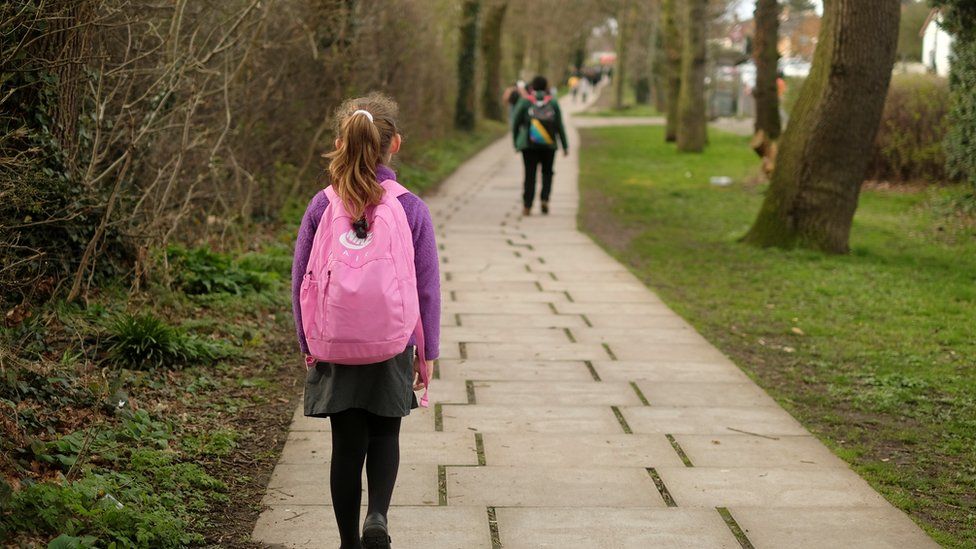 Schools in Wales will not re-open on 1 June after closing due to the coronavirus pandemic, Education Minister Kirsty Williams has said.
Ms Williams said there had been "speculation" around announcements in England.
"The situation for schools in Wales will not change on 1 June," she said.
Most schools have been closed for about six weeks, although some have been open for children of key workers and vulnerable pupils.
Ahead of anticipated announcements by the UK government around the lockdown this weekend, Ms Williams said any decision in Wales regarding schools would be "communicated well in advance".
"We are working closely with local authorities to ensure that schools are supported in this preparation work," she said.
"In the meantime, critical workers and those who need to use schools or hubs for your children should continue to do so.
"We will continue to be guided by the very latest scientific advice and will only look to have more pupils and staff in schools when it is safe to do so.
"We will, of course, need to ensure that social-distancing requirements can be adhered to."
She previously said pupils would not all return to school at once when restrictions are eased, with "a phased approach" based on five principles.
Prime Minister Boris Johnson will announce lockdown plans for England on Sunday at 19:00 BST, with tensions growing between Cardiff Bay and Westminster over the latest lockdown review.
Downing Street said Mr Johnson had a call with the first ministers of Wales, Scotland and Northern Ireland earlier.
"This reflects the government's continued commitment to working in consultation with the devolved administrations in response to the coronavirus pandemic," a spokesman added.
"He [the prime minister] reiterated his commitment to continuing our UK-wide approach to tackling coronavirus, even if different parts of the UK begin to move at slightly different speeds.
"Those decisions will be made based on the science for each nation."