Coronavirus: Most stressed or worried by Covid-19 pandemic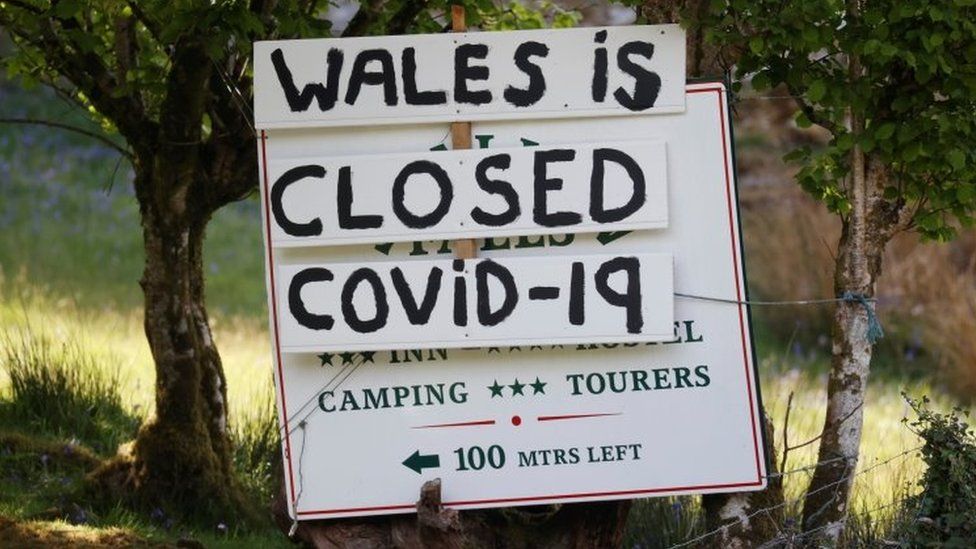 Four out of five people in Wales are stressed, anxious or worried about the future because of coronavirus, a survey has found.
The Office for National Statistics (ONS) has looked into the social impact of the virus around the UK during the lockdown in April.
It found anxiety was only higher in the north east of England.
Meanwhile, one in five people reported their their household income has fallen as a result of the virus.
The survey looked at a number of aspects about how the lockdown has impacted people's lives.
The biggest concern (23%) was about health, wellbeing or access to care, followed by worries over work, school or university (19%).
Just over 12% were worried about not being able to make plans, while 11% were worried about access to essentials and transport.
More than one in three people (37.8%) also reported that the struggled to get groceries and toiletries.
But the survey also found that the Welsh public were most likely to stay in their gardens and least likely to visit a park or public green space.
James P Harris, ONS cities statistician, said: "This is the first time we have analysed the country and regional differences in our regular research into how the coronavirus pandemic is affecting people's lives.
"Levels of worry and concern are high across all countries and regions, with many of us keeping in touch with families and friends, but we also find differences in how lockdown has affected people around Great Britain."
Related Internet Links
The BBC is not responsible for the content of external sites.